COVID-19: China Admits Error, Releases New Data On Coronavirus Infection And Deaths In Wuhan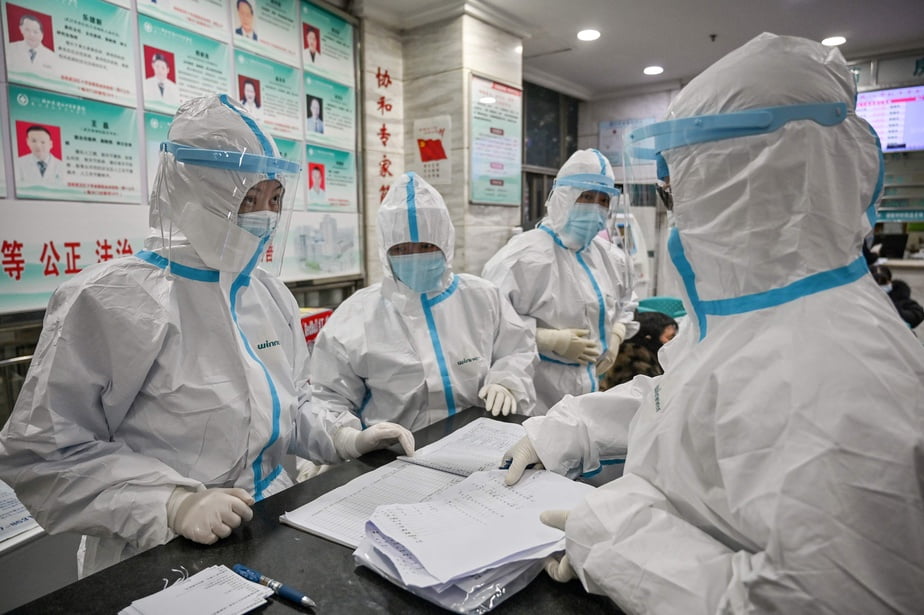 Health authorities in Wuhan, China have released fresh data on the coronavirus prevalence and deaths in the area which confirmed an increase in the previously reported number of infections and deaths.
The Wuhan municipal headquarters for the coronavirus disease (COVID-19) epidemic prevention and control on Friday said the new data was released after reviewing more data and records.
Naija News reports the new data shows an increase in the number of confirmed COVID-19 cases and deaths in the city.
According to the new figures, the total number of confirmed COVID-19 cases in Wuhan as of the end of April 16 was revised up by 325 to 50,333, and the number of fatalities up by 1,290 to 3,869.
Authorities in Wuhan, China after reviewing data and records, increased the death toll by 50% according to a notice from Wuhan officials published Friday by China's official Xinhua News Agency.
The new figures have been adjusted to include people who had died at home and also considered updated data that were earlier misreported from overworked hospitals, Wuhan officials declared.
The adjustment in the Wuhan figure pushed the death toll in China to 4,632.
Wuhan officials said they arrived at the new figure by double-checking data from medical facilities, crematoriums and testing records dating back to late March, and by revisiting records from prisons and nursing homes.