Alaafin's Wife, Queen Ola Denies Having Love Affair With KWAM 1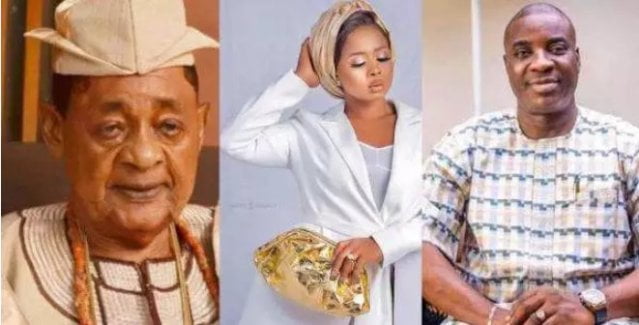 Olori Badirat Ola Adeyemi, the youngest wife of the Alaafin of Oyo's  has denied claims of a love affair with Fuji legend, King Wasiu Ayinde Marshal (KWAM 1)
The internet went into a frenzy on Wednesday after it was rumored that Olori Ola had been sent out of the place by the king, Oba Lamidi Adeyemi II after finding out about the alleged affair with KWAM 1.
The queen in a video obtained by Naija News, however, described the allegation as fake news. She pointed out Dublin-based blogger, Esther Aboderin a.k.a Esabod was behind the rumour.
"I was told the woman is controversial and that is how she writes hurtful, untrue things about people. In the video, she said she knew that the singer would come for me after the King made him the Mayegun of Yoruba land."
"If this allegation is true, may all the deities in the palace strike me down. If it is false, may all the curses be transferred to Madam Esabod and her children," she said.