Coronavirus: Nigerians React As President Buhari Extends Lockdown By Two Weeks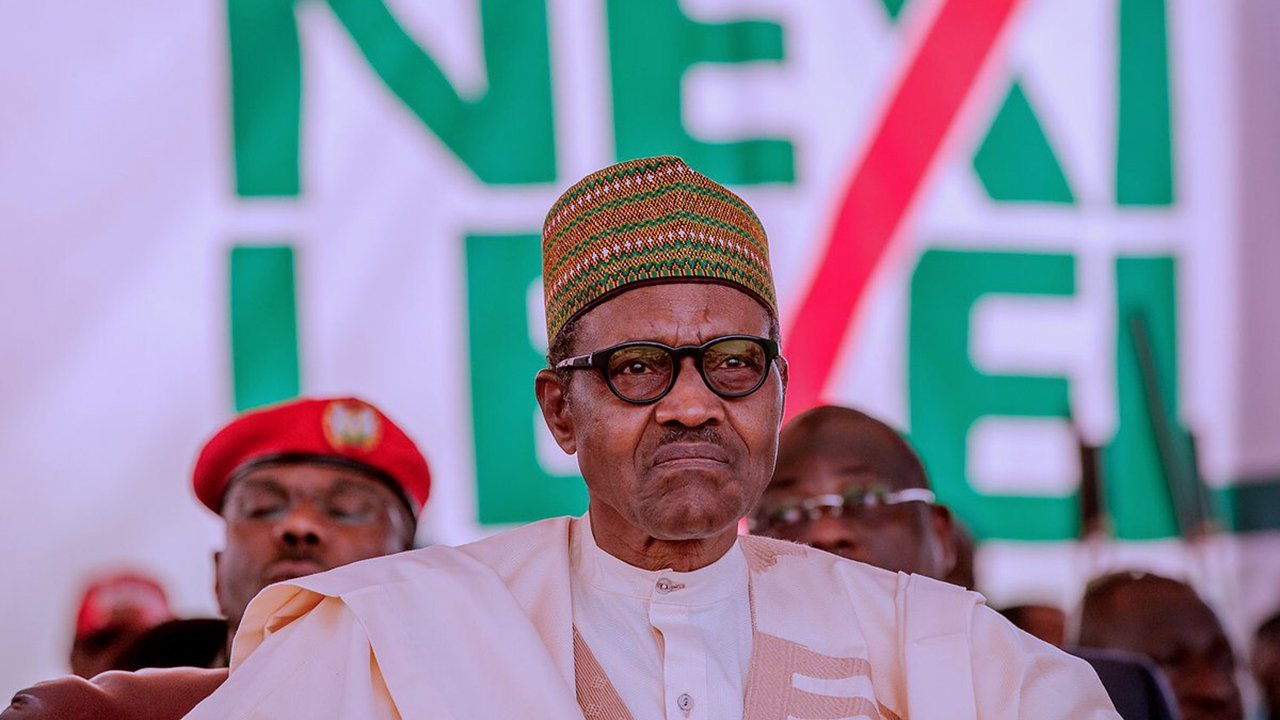 President Muhamadu Buhari on Monday extended the lockdown imposed on Lagos State, Ogun State and Abuja, the FCT over the coronavirus outbreak.
The President during his nationwide broadcast to Nigerians on Monday, announced that the lockdown has been extended for another fourteen days.
He said the lockdown of Lagos, Ogun, and Abuja would commence at 11:59 pm on Monday evening.
Nigerians have now taken to Twitter to express their opinions about the President's speech and his decision to extend the lockdown.
While some have commended the President's move, others have lamented that the decision fell short of expectation as Buhari didn't address the recent cases of insecurity in Lagos and Ogun State and the fate of those who make a living by daily work.
See some of their reactions:
President Buhari,you enforced 2weeks lockdown before without any proper care for your citizens,people starved,
attacked by armed robbers,property damaged. Now you're telling us to stay home for another 2weeks!
Take proper care of your citizens! We have BVN Numbers!

KINDLY RT!

— Oyindamola? (@dammiedammie35) April 13, 2020
I think President Buhari made the right call.

Leadership is about taking the right decisions, not the easy ones.

— Dr Ola Brown (@NaijaFlyingDr) April 13, 2020
President Buhari has finally learnt how to pronounce "COVID 19" correctly. Great achievement i must say. ? pic.twitter.com/I57l7vOylD

— The Beardless SlimPet? (@osheypet) April 13, 2020
President Buhari has announce Another 14 days of further lockdown Making it 28 days of no work, no food, no light and Bubu said "THIS IS NO JOKE"

— Lamarr ❁ (@Kinglamarr___) April 13, 2020
I expected the President Buhari to take questions from journalists so as to answer the basic questions Nigerians are asking. No reference on stomach infrastructure
No reference on security situation….

— Engineer Tolu Tezzy_ ? (@tolutezzy_) April 13, 2020
I doubt President Buhari had any choice but extend the lockdown. What I don't like is why we had to wait till the last minute to announce it. As the C-in-C, I'm also surprised we didn't hear him address the consequent insecurity in Lagos & Ogun. And who are these poor households?

— Ayò Bánkólé (@AyoBankole) April 13, 2020
President Buhari announces a 14 day extension of the lockdown in Lagos, Abuja and Ogun.

What plans are in place to tackle the increase in rates of robbery?

How do people get money to restock their houses?

No job, no food, no money… complete lockdown.

— MR AHMED?? (@UncleMohamz) April 13, 2020
President Buhari knows how to play WHOT. Man sent Nigerians to General Market back to back. (14)(14)

— MONITORING_SPIRIT (@Sonjoe_Kutuh) April 13, 2020
Another 14 days extension by president Buhari is necessary. But what's the plan on ground for the survival of the citizens that depend on daily earnings to feed?

— Engineer Tolu Tezzy_ ? (@tolutezzy_) April 13, 2020
Source: Naija News