Late Daura Doctor's Wife, Two Children Test Positive For COVID-19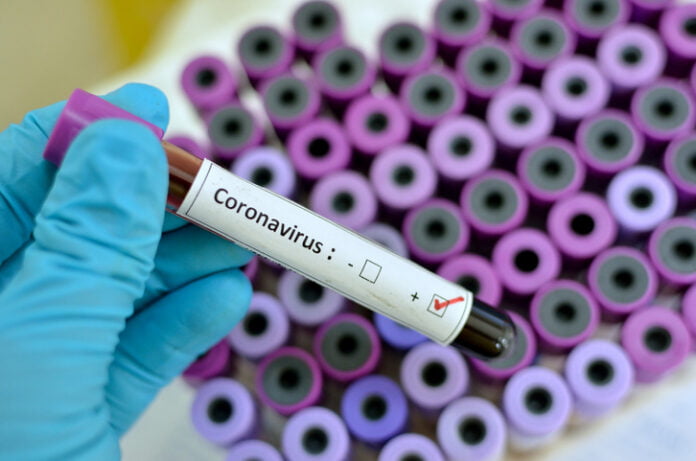 A few days after a medical practitioner in Katsina State was reported dead of COVID-19, fresh reports gathered that three persons from his household have been tested positive for the global pandemic, Coronavirus.
According to a statement on Friday, April 10 by the State Governor, Aminu Masari, three family members of late Dr. Aminu Yakubu, a Daura based private doctor, has tested positive of the dreaded disease.
Naija News understands that the deceased had died of COVID-19 on Tuesday following his return from Lagos State to Katsina State.
Reporting the development on Yakubu's family health status on Friday, Governor Masari noted that 3 out of the 23 samples the state government was awaiting tested positive to the Coronavirus, while others result returned negative.
Unfortunately, the three positive cases were late Dr Aminu Yakubu's family.
"Incidentally the three are the deceased doctor's wife and his 2 children," said Masari.
Governor Masari, however, hinted that the state government has continued with the identification and taking of samples, while a total lockdown has been considered for Daura from 7 am tomorrow.
Speaking further about the lockdown, Masari said: "We gave this grace to enable people to make necessary purchases."
"However, three pharmacies and three grocery stores will be identified for people to patronise under strict supervision and when absolutely necessary."
"The state government will also provide palliative support to the people of Daura within the period of the lockdown.
"We will continue to monitor situations as they unfold and will not hesitate to lockdown any local government area that may record positive COVID-19 case. We won't falter in putting the whole state under total lockdown should the situation warrants," he added.
Meanwhile, Lagos state governor, Babajide Sanwo-Olu has dismissed rumours that the lockdown in the state has been lifted.
Source: Naija News