Tenant Shocked As Landlord Sent Them COVID-19 Relief Packages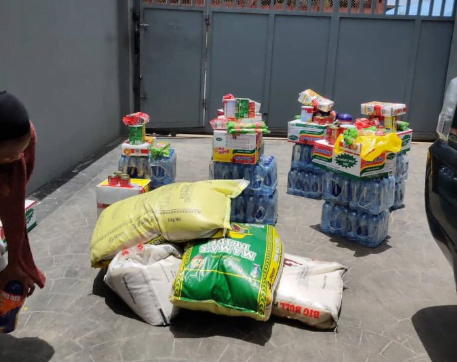 A Nigerian tailor took to the microblogging site, Twitter to give a shout out to his Landlord for an unbelievable act towards his tenants amid the Coronavirus pandemic.
According to the man who was identified as Mr Olumide on social media, their landlord surprised the whole house by sending to them each in their flat relief packages to enjoy for the period of the lockdown caused by the Coronavirus outbreak in the country.
He noted that each of the tenants received at least two packs of bottled water, one carton of Indomie noodles.
Also in the package were spaghetti, pack of cornflakes, beverages, tin tomatoes, bags of rice and lots more.
The tenant, filled with joy and surprise could not hide it but disclosed the development on his social account.
He wrote: "Guys I received my first surprise of the year. Our landlord sent us packages for each flats. I appreciate this because, NoBODY owes you anything!"
See evident of his claims below: