NNPC: Nigerian Refineries Will Be Handed To A New Company – Kyari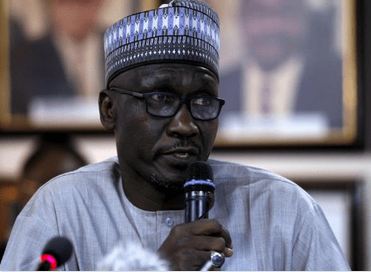 A yet to be named company has been hinted to take over the running of the Nigerian National Petroleum Corporation (NNPC) after it is fully refurbished.
Speaking in an interview on Wednesday, the NNPC boss, Mele Kyari disclosed that the country's refineries will henceforth be off from its supervision as it would be handed over to a company to handle.
According to the managing director, a company would put in charge of the refineries after completion, adding that the new body will manage the plants on an Operations and Maintenance (O&M) basis.
He said: "We are going to get an O&M contract, NNPC won't run it. We are going to get a firm that will guarantee that this plant would run for some time.
"We want to try a different model of getting this refinery to run. And we are going to apply this process for the running of the other two refineries,"
Kyari added, "Private partners would be invited to invest in the refineries and get them to run on the NLNG model where the shareholders would be free to take decisions."
He reiterates that the new model would guarantee the expected results for the refineries.
Meanwhile, the Nigerian National Petroleum Corporation (NNPC) has revealed a few days ago that a case of coronavirus (COVID-19) was recorded at its estate in the Garki area of Abuja.
This was made known in a statement on Friday by the Group General Manager, Group Public Affairs Division of the NNPC, Dr Kennie Obateru, Naija News report.