Covid-19: Boris Johnson Spends Second Day In Intensive Care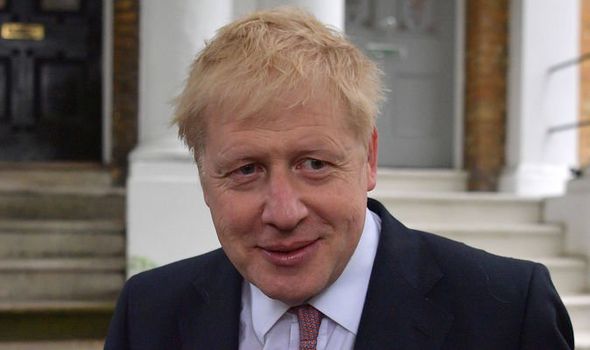 Prime Minister Boris Johnson kicks off his second day of intensive care on Wednesday, where he is fighting against the new coronavirus which has infected more than 55,000 people in his country and has killed nearly 6,200 among his compatriots.
"He continued to work for you … Now pray for him," laments the tabloid The Sun in its Wednesday edition. The Daily Express claims that "Boris will be okay" and illustrates its first page of a photo showing a team of caregivers wearing coronavirus protective gear and wishing: "Get well quickly, Boris".
The head of the British diplomacy, Dominic Raab, designated to replace Mr. Johnson admitted to being shocked after learning of the hospital of the 55-year-old leader.
"He is not only our boss, he is also a colleague and a friend," he said at a press conference. "It's a fighter" who "will get away with it".
Boris Johnson admitted to London's St. Thomas Hospital on Sunday, "receives standard oxygen therapy and breathes without assistance. He did not need mechanical ventilation or non-invasive breathing aid, "said his spokesman on Tuesday.
Boris Johnson and Prince Albert II of Monaco, who is doing well according to the Principality, are to date the only heads of state or government to have been infected.
He is in a "stable" state and "he keeps morale," assured the spokesman.
British authorities estimate that the country will experience the peak of the pandemic in the coming days. Dominic Raab will be responsible for making a possible decision to extend the confinement, with particularly painful social, economic and social consequences.
"We are about two weeks behind France, a few weeks behind Italy in terms of figures" of contamination and death, said government scientific adviser Patrick Vallance, present alongside Mr. Raab.
The United Kingdom recorded more than 786 deaths in 24 hours on Tuesday, a new record for the country.
Taunt the virus
The former mayor of London, Boris Johnson does not suffer from any other pathology but manages problems of overweight. His state of health is of great concern in the United Kingdom.
Queen Elisabeth II, 93, sent a message to her pregnant fiancee Carrie Symonds and her family, wishing her a "total and rapid" recovery.
After procrastinating, the Johnson government finally declared general confinement on March 23.
Outings are allowed including for physical exercise. With London's parks still open and very busy, fears are increasing about a worsening trend of contamination.
Very popular after his victory in the legislative elections in December when he undertook to implement the divorce from the European Union, Boris Johnson was nevertheless criticized for having delayed adopting containment measures against the pandemic.
He taunted the virus in early March, boasting of having "shaken hands with everyone," including patients with Covid-19 during a hospital visit.
Until his hospitalization on Sunday, Boris Johnson had tried to continue to run from his apartment in Downing Street, where he was in quarantine. His health deteriorating, he was transferred Monday night to intensive care.
He has received messages of support from around the world, from the prayers of Donald Trump to the wishes of Vladimir Putin.