COVID-19: Couple Trek Home After Their Wedding In Uganda – (Photos)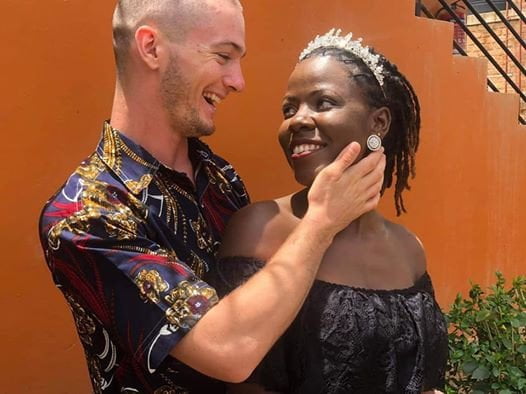 Coronavirus pandemic has turned wedding event to its simplest form as two young couple in Uganda had their wedding with just a congregation of 10 persons including the pastor who joined them and a security man.
Zoen Harrold (bridegroom) and Gorret Namaseruka (bride) were both joined as husband and wife on Saturday, April 4 at Calvary Chapel in Entebbe, Uganda.
Zoen who is a Californian was joined to his Ugandan lover, Gorret by one Pastor Isaac, in the presence of a Ugandan Police officer who was on guard for security purpose in the event which host just a few persons.
The two lovebirds were seen dressed in an African designed top, very casual but yet unique.
However, the lockdown order due to the Coronavirus outbreak which also results to the ban of public and private transportation in Uganda could not allow the couple to ride in cars, rather the two trek from home to Church and also goes through the same exercise to their apartment after the event.
See their photos below: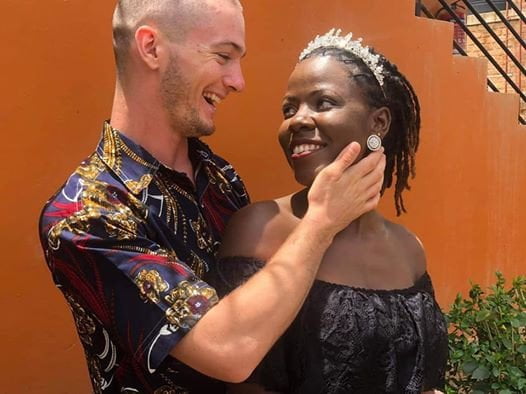 Meanwhile, the pastor who officiated the wedding drove to and fro with his Bicycle which was the only means of transportation approved by the Ugandan government at this time of COVID-19 lockdown.
Source: Naija News