COVID-19: Prophet TB Joshua Sends Strong Warning To Leaders Over Coronavirus Disease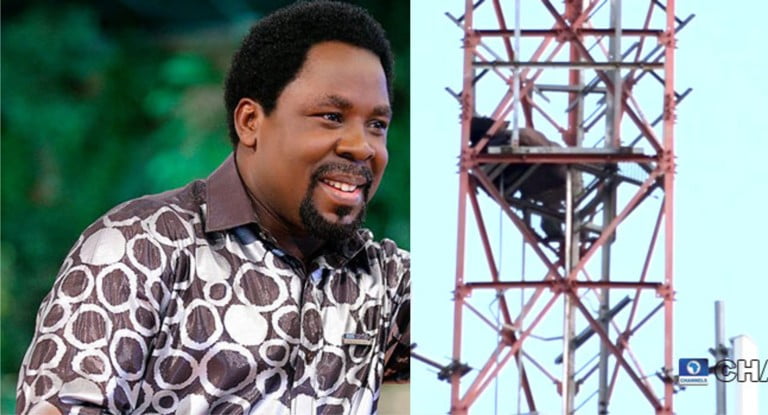 Prophet TB Joshua of the Synagogue Church of All Nations, (SCAON) has warned world leaders to take proactive steps in order to curb further spread of the COVID-19 (coronavirus).
He warned that the leaders must also help people most affected by the impact of the coronavirus disease. He said "God's anger" may be kindled if the leaders fail to help "displaced people" from "troubled spots."
The cleric also urged individuals and groups who are better placed to provide support for those worst hit by the coronavirus outbreak.
Prophet Joshua made the call on Sunday during a questions and answers section on live TV where he touched on several other issues.
"In a world that cares less, we should care more," he advised. "If something big starts big, it calls for concern," he added.
"There is time for everything – a time to be born, a time to grow, a time to face persecution and a time to reap the fruit of your labour. Any life that does not follow this process is bound to face obstacles that can either stop you or destroy you in the middle of the journey or late on the journey of life."
Using his own life as an analogy, Prophet Joshua noted that; "If you do not know how to maintain the little of today, you may not know how to maintain the big of tomorrow." 
Naija News recalls Joshua was recently in the news and dragged on social media platforms after his prophecy that the coronavirus pandemic would end by 27th March, 2020.
After the declaration went unfulfilled, the popular prophet clarified that he was misunderstood in the declaration as the event had happened in the spiritual world and was only waiting for a physical manifestation.