Just-In: Six COVID-19 Patients Escape From Isolation Center In Osun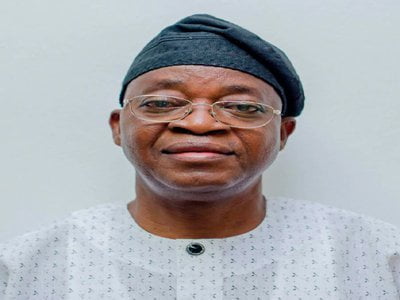 The Osun State government has  allegedly  launched a manhunt for six persons with a confirmed case  of COVID-19 pandemic
Naija News learnt that six persons belong to a cluster of COVID-19 cases who returned to their hometown, Ejigbo, from Ivory Coast last week  escaped from an isolation center in Ejigbo on Friday night.
A statement from the government which disclosed this gave the names of the six persons with their phone numbers.
Meanwhile,The Osun government says it is about doing a headcount in order to know the true situation of things at the isolation centre in the state.
There are reports that six patients escaped from General Hospital, Ejigbo, where those suspected of contracting coronavirus are being kept.
Speaking with TheCable, Ismail Omipidan, chief press secretary to the governor, said when he saw the report of patients fleeing the isolation centre, the first thing he did was to call one of the numbers on a list of "escapee patients" circulating on social media.
He said the person whom he spoke with confirmed being at the isolation centre.
"I can't confirm the report that some persons have escaped from the isolation centre. We are about doing a headcount. I spoke with the commissioner for information on this issue," he said.