International Community Expecting Coronavirus To Crush Nigeria – FG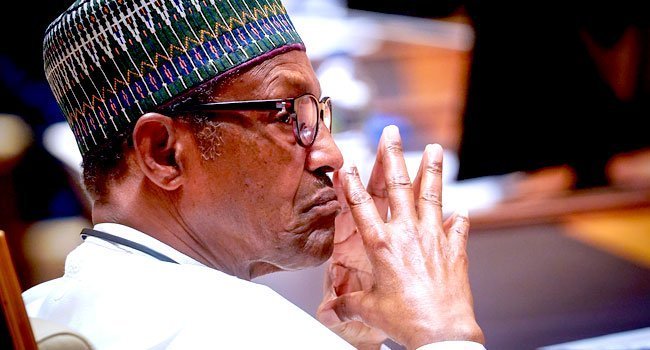 The Federal Government says International Community are expecting coronavirus to crush Nigeria.
Naija News reports that the Chairman of the Presidential Taskforce on COVID-19 and Secretary to the Government of the Federation, Boss Mustapha, made this comment yesterday in Abuja during the daily briefing of the Taskforce.
Mustapha sought greater cooperation of Nigerians in the Federal Government's bid to contain the Novel Coronavirus (COVID-19), alleging that many countries of the world are actually expecting the worst from Nigeria, hence the need to join hands to avoid such expectations.
The Chairman of the Presidential Taskforce on COVID-19 announced the government's readiness to deal with food shortages that may arise after routing out the Novel Coronavirus, saying President Muhammadu Buhari's next level administration has already taken steps in that direction.
His words: "We have to be very careful here so that we do not tie the hands of our law enforcement agents and incapacitate them from being efficient and effective in the implementation of this lockdown," Mustapha said.
Speaking further, the SGF said: "On Friday, I was watching CNN, a woman in Chile ran out of the isolation centre. The police ran after her and grabbed her and pulled her back to the isolation centre. In a lot of countries, of course, when you talk about the punitive processes that have been put in place in Russia and many others when you disregard the processes that have been put in place, they have prepared a quiet place in jail for a certain number of years.
"COVID-19 is not an ordinary virus. It has overtaken the world with a storm. It has overrun even the best of medical facilities. You know as well as I do that our medical infrastructure is nowhere compared to the nations that are driven aground as a result of this pandemic and we are still casual about this?
"So, it is your responsibility as media people to drive a narrative that will make Nigerians own this process.
"Let us prove the world wrong on this because the expectation is that we will crush under this.
"Major networks of the world are carrying such news items that Nigeria is definitely going to crush under this. But I know the Nigerian resilience and the Nigerian spirit, that we can overcome this as we overcame the other epidemics in the past", the SGF opined.
Source: Naija News