COVID-19: Akwa-Ibom Gov't Orders 14 Days Lockdown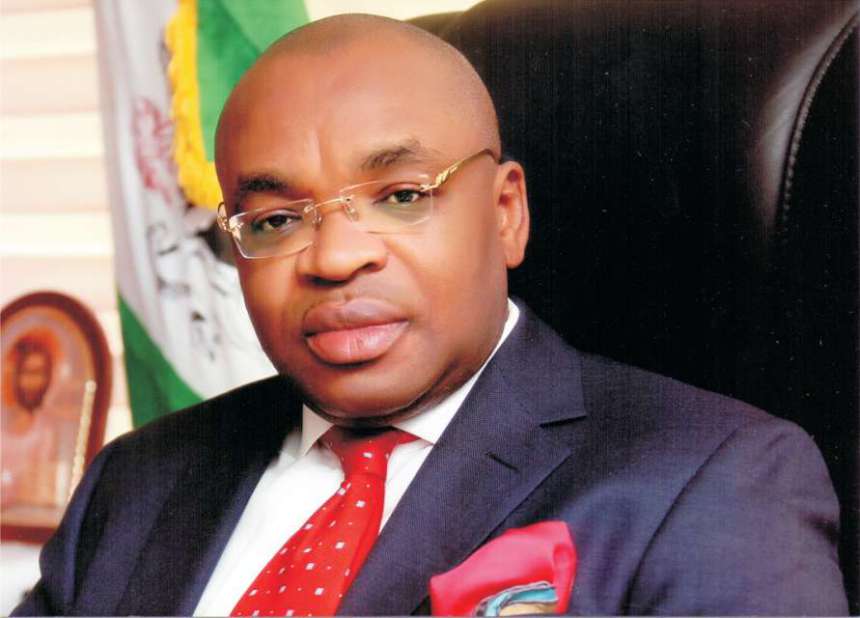 Governor Udom Emmanuel due to the recent outbreak of Coronavirus in Akwa Ibom State has given a directive that all entries into the state be sealed while he also ordered a 14 days lockdown in other to have control over the dreaded disease before it spread out.
Naija News understands that the order was coming following the report of five suspected cases of the COVID-19 in Akwa Ibom.
According to governor Udom, it is a necessity to take such measures to enable a thorough process of contact tracing to identify those who may have been infected with the Coronavirus disease.
Speaking about measures already taken by the state government in avoiding the spread of the global pandemic in the state, Udom reveals that suspected cases of the COVID-19 suspects, mostly healthcare professionals who have displayed no symptoms and are in good conditions have been moved to the State isolation centre for proper management.
He said, "There will be no movement of persons, except those on essential duties who must carry a proper means of identification on them at all times."
"All business premises, markets, shops, motor parks and offices except grocery shops and pharmacies, must remain closed during this period."
"Relevant security agencies have been briefed to ensure strict compliance with the directive,"
Governor Udom, however, urged the citizens of the state to remain calm and cooperate with the state government rather than resort to critics.
He added, "What we need to do is to stay at home, practice social distancing and good personal hygiene, provide accurate and useful information to health workers whenever necessary,"
Udom reiterates that Akwa Ibom can be free of the virus if movements total compliance to the restriction is observed, adding that anyone experiencing any of the symptoms of the illness or have an emergency situation should please call the available emergency numbers.
Meanwhile, in another report, the Nigeria Centre for Disease Control (NCDC) announced on Thursday that Nigeria has recorded 10 new cases of coronavirus, bringing the total number of infections in the country to 184.
Source: Naija News