Air Force, Policemen Clash In Abuja Over Traffic Rules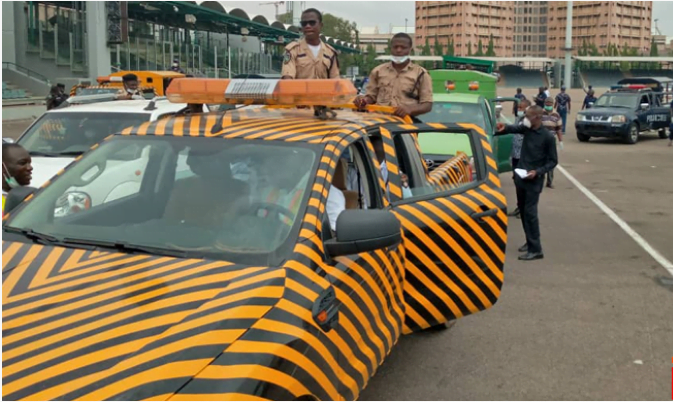 Two young men of the Nigerian Air Force on Thursday bowed to pressure from their superior after they were asked to tender apology before a Nigerian Police Commander in Abuja.
Reports had it that the two officers whose name were not mentioned clashed with some men of the Nigerian police force along the Abuja-Keffi road, Nyanya.
According to the report, the chaos started when the two young officers drove against a traffic rule. They were said to be stopped and asked to make a u-turn by the monitoring team of the Federal Capital Territory.
The attempt of stopping the young officers, however, infuriated them and caused them to raise head at the Police commander, Azeez Idowu. Meanwhile, a team of policemen, the FRSC officials and men of the Nigerian Security and Civil Defence Corps on the team were said to be present at the scene.
Reacting to the voice raised by the two gallant officers, however, on the other side got the policemen and other officers in the team angry and wanted to arrest the young men.
Fortunately, the situation was calmed by some air force men who arrived at the scene some few minutes later.
Also, the Chairman of the FCT Ministerial Task Team on Traffic Control, Ikharo Attach, was dragged into the matter as he struggles to calm the chaos.
According to a news correspondent who witnessed the event, one of the two officers slammed an FRSC officer, saying; "What I have seen in this life, you can't see it in your dream."
A statement which led to another round of quarrel as the uniformed men continued the brickbat, wielding guns until the police head again interned.
In another news, Naija News reported that the Comptroller-General of the Nigeria Immigration Service, Mohammed Babandede, has in a short video appreciated Nigerians for their love and support at this time that he became a victim of the global pandemic.
Source: Naija News