No COVID-19 Patient In Lagos Needs Ventilator -Health Commissioner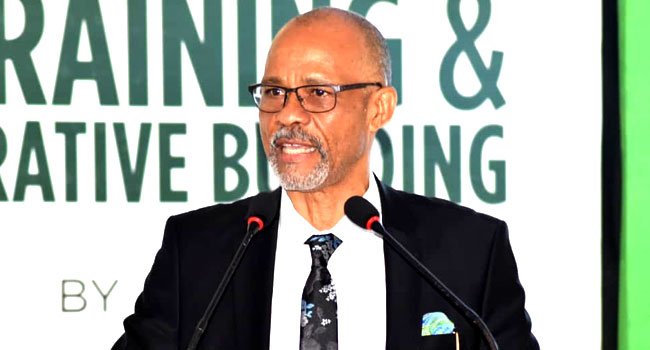 Lagos State Commissioner for health, Akin Abayomi, has given a breakdown of the health status of COVID-19 patients and potential patients in the state.
Speaking via Press briefing on Tuesday, he announced that most of the cases in the state are not severe as they are not in need of ventilators.
"Most of our patients are experiencing a very mild to moderate degree of illness."Infact, we don't have anybody that is requiring ventilation at the moment which is a symptom of what you would describe as severe disease," the commissioner stated.
His comments come hours after the Nigeria Center for Disease Control (NCDC), announced an additional four cases of the Coronavirus, bringing the total number of infections in the country to 135.
Lagos State and the FCT, however, still hold the highest number of cases with 81 and 25 infections respectively.
Giving a further breakdown of the cases in Lagos, the Health Commissioner noted that of the 81 cases, 66 came about as a result of transmission within Lagos.
"We have 15 cases that came off a vessel that was maneuvering off the coast of Lagos, doing some oil and gas work," Abayomi explained.