God, Please Infect Me With COVID-19 And Spare Everyone – Oluwo of Iwo – (Video)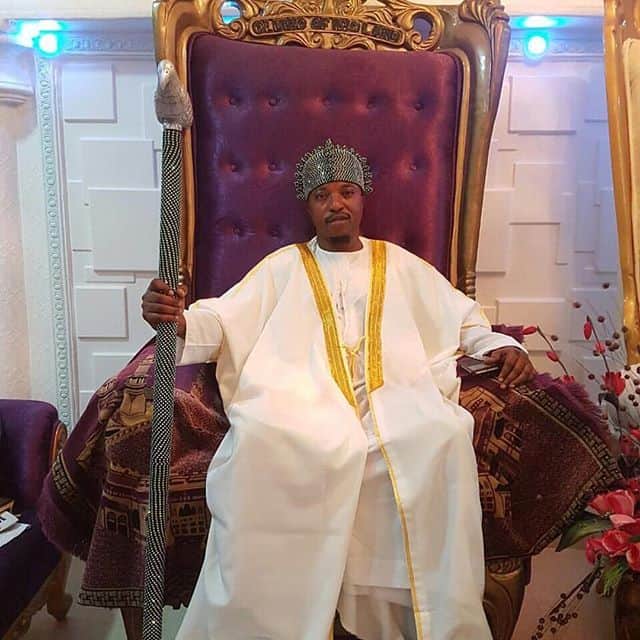 The Oluwo of Iwo, Oba Abdulrasheed Adewale Akanbi has made a shocking declaration in a new video now-viral on the internet, pleading with God to free the whole world from getting infected with the global epidemic.
According to the monarch who was seen in the video sitting on his throne, God is the only king and he has instructed him to declare himself as a sacrifice to be inflicted with the Coronavirus while he spares the whole world from the pandemic.
Naija News recalls that the monarch a few weeks ago was summoned to appear in court by an Osogbo Chief Magistrates' Court.
Speaking about the dreaded Coronavirus disease, Oluwo of Iwo in the video pledged to lay down his life a sacrifice, acknowledging God as the only King and he is ready to follow do what he instructed him to do about the virus.
His words in summary: "Wherever the disease is, I am not the king, you (God) is the king and you are the creator of all diseases and well-being, I said, all the virus by the power invested in me, let the virus come and attack me,"
He added, "You have asked me to take this step and I have yielded to your instructions."
Watch the video below:
Meanwhile, Nigeria has recorded 20 new cases of coronavirus in the West African country.
Naija News reports that the Nigeria Centre for Disease Control (NCDC) confirmed this in a tweet on the micro-blogging site, Twitter on Monday evening, March 30.
Source: Naija News