Plane Conveying COVID-19 Materials Exploded, Kills All Onboard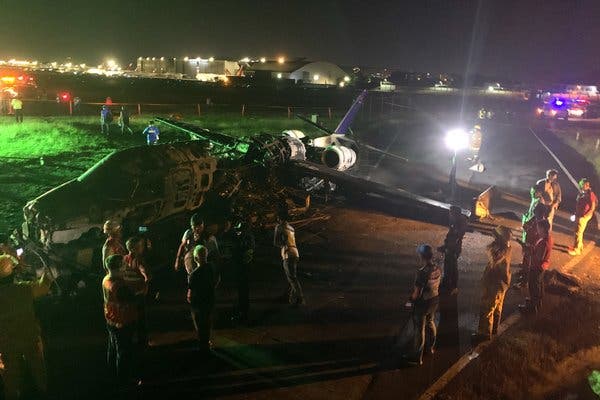 According to reports received by this online news platform at this time, a plane conveying coronavirus materials has exploded after its takeoff in Manila Philippines.
Naija News learnt that the chartered medical evacuation flight crashed on Sunday, March 29 while conveying to Japan emergency medical supplies which are meant to be for support in the fight against coronavirus pandemic.
Reporting the incident, Manila International Airport Authority said the WestWind 24 aircraft after its takeoff from Manila's Ninoy Aquino International Airport exploded and about eight lives on the plane died.
The report reads; "The flight, which was on a med-evac mission to Haneda, Japan, was carrying two passengers and six crew members. Unfortunately, no passenger survived the accident."
"Two passengers were a 63-year-old Canadian man and a 58-year-old Filipino-American woman."
It added that the six Filipinos involved in the horrible explosion were three pilots, a flight mechanic, a doctor and a nurse.
This is coming barely two months after Naija News reported that three people died and 179 others injured after a passenger plane landing at an Istanbul airport in Turkey skidded off the runway.