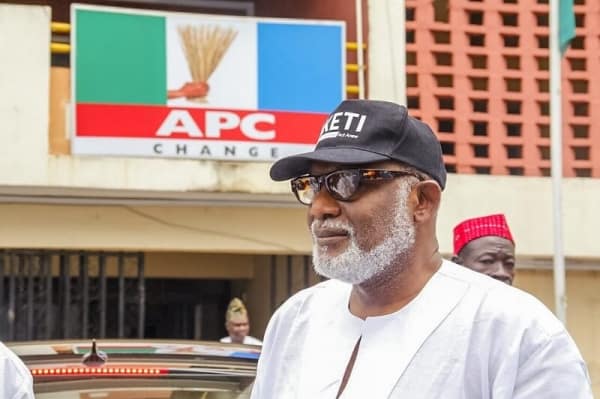 Ondo State Governor, Oluwarotimi Akeredolu, has declared as false the rumours going around that he has gone into self-isolation for the fear of the deadly global pandemic.
Akeredolu in a statement in the noon hour on Wednesday while speaking with the press noted that though he might have come in contact with those whose test result of the killer virus shows positive, but he is not affected, and wouldn't have made it out to speak with the press if the self-isolation rumour is true.
The Ondo State governor at the press briefing which has also the presence of the State Commissioner of Police, Undie Adie, said the report of his self-isolation were not true and should be ignored.
Naija News understands that Governor Akeredolu's self-isolation rumour had begun after he put off all official engagements including courtesy calls and other schedules already approved.
Akeredolu, however, clears the air as regards the report about him, noting that his meeting with the Commissioner of Police was to make sure that his orders on the closure of markets and other directives were adhered to as a precautionary measure against the spread of the coronavirus.
On his part, the Ondo State Police Commissioner noted that only the likes of pharmaceuticals, food and those selling water would be allowed to open their shops and none else.
Adie further reiterates that his men would ensure strict compliance and all those selling non-essential goods will be given a stern warning to remain in their abodes until the COVID-19 subside.
"Life will soon return to normal. Those selling food should ensure there are no crowds. We should endeavour to maintain social distancing" he said.
In another news, Naija News reported that the Minister of State, Federal Capital Territory, Ramatu Aliyu has gone into self-isolation as she awaits her test result after she encountered two people who have tested positive to the Coronavirus.
Follow @naijanews