COVID-19: Kylie Jenner Gives-Out $1 Million Relief Fund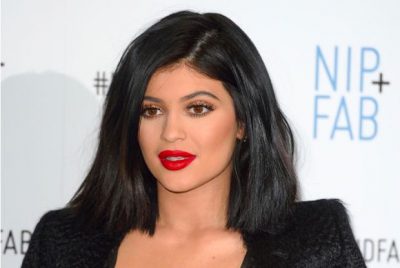 The Kardashians reality star, Kylie Jenner has given -out a huge sum $1 million to aid in the fight against COVID-19  pandemic.
The Keeping Up with the Kardashians reality star dropped the huge cash with her obstetrician-gynecologist (OB-GYN), Dr. Thais Alaibadi,  in order to purchase personal protective equipment for healthcare professionals working on the front lines against COVID-19.
Alaibadi who is an OB-GYN at Cedars Sinai Medical Center announced the news of the reality star's donation in an Instagram post.
She wrote: "I am speechless, my eyes are filled with tears of joy and my heart is overwhelmed with gratitude."She went on to say Kylie's donation will be used to buy "masks, face shields, and other protective gear" for the medical first responders.Dr. Aliabadi added, "I made a wish to the Universe to gather protective masks for our brave healthcare workers and today my dream came true." "From the bottom of our hearts, THANK YOU @kyliejenner. You are my hero."This generous donation will help save many precious lives. Our world is a better place with you in it. I love you so much. Thank you X a million."
Meanwhile, the celebrity reality star had earlier warned her fans to 'stay home' during the pandemic.
i hope everyone is feeling well! it's so important right now to self quarantine to ensure we aren't endangering ourselves or anyone who can't handle this virus ?

— Kylie Jenner (@KylieJenner) March 18, 2020
however here is Dr Alaibadi Appreciating the celebrated reality star who is one wealthiest young lady.
Source: Naija News