How Prophet Iginla Prophesied About Coronavirus In 2014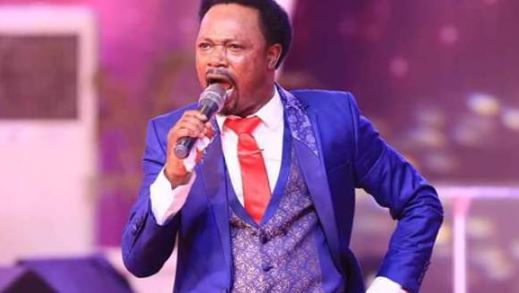 Prophet Joshua Iginla predicted the outbreak of a deadly disease "Coronavirus" in his 2014 prophecy.
in 2014 prophecy, Prophet Iginla prophesied accurately about a dreadful disease which would come in the year 2020.
The Prophet had said: " I see a dreadful sickness worse than HIV. I see a beast coming out. I saw medical experts gathered around this beast but could not conquer it.
"And I see it killing millions of people between 2014 and 2020. Let's pray that between 2014 and 2020 we won't see a breakout of this virus that will kill millions.
"This is a plot. It's an end-time sickness. When we talk about HIV, this is not it. It is something that will blow up the minds of a scientist," the Prophet had said in his 2014 prophecy.
The coronavirus pandemic is an ongoing pandemic, caused by severe acute respiratory syndrome.
Source: Naija News