Poly Lecturers Issue 15-Day Strike Notice To Government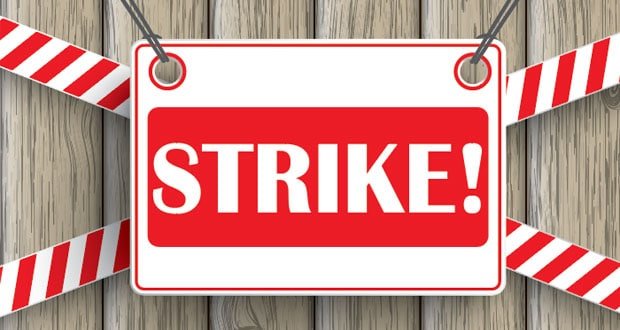 The Academic Staff Union of Polytechnics (ASUP) has issued a 15-days notice to the federal government after which it will proceed on strike.
ASUP on Thursday, noted that the ultimatum was given after the government failed to honour all pending agreements reached with it.
Addressing the press after the union's 97th National Executive Committee meeting at the Federal Polytechnic, Ede, Osun State, ASUP President, Anderson Ezeibe, said members would embark on strike unless the Federal Government implemented agreement reached with it and meet its other demands.
He also demanded urgent steps to rectify irregularities that accompanied payment of February salary to its members through the Integrated Personnel Payroll Information System.
According to him, victimisation of many ASUP officials that participated in lawful struggle had continued unabated, adding that seven lecturers of the Institute of Management Technology, Enugu, and the Rufus Giwa Polytechnic, Owo, had been dismissed for participating in union activities, while two others from Yaba College of Technology were suspended.
"Based on these which epitomise neglect, disregard and disrespect to the sector; coupled with the insincerity of the government in respecting signed agreements entered into with our union, the union is hereby issuing a 15-day ultimatum to resolve these pending issues affecting the sector or face industrial action by our union without the benefit of any other warning," Ezeibe added.
Meanwhile, the warning from polytechnic lecturers is coming amidst the 2-weeks warning strike declared by ASUU, their counterparts in the University.
So far, negotiations between ASUU and government since the strike began is yet to yield positive results.