Evangelist Victor Edet 'Attacks' Mercy Chinwo Over Her Dressing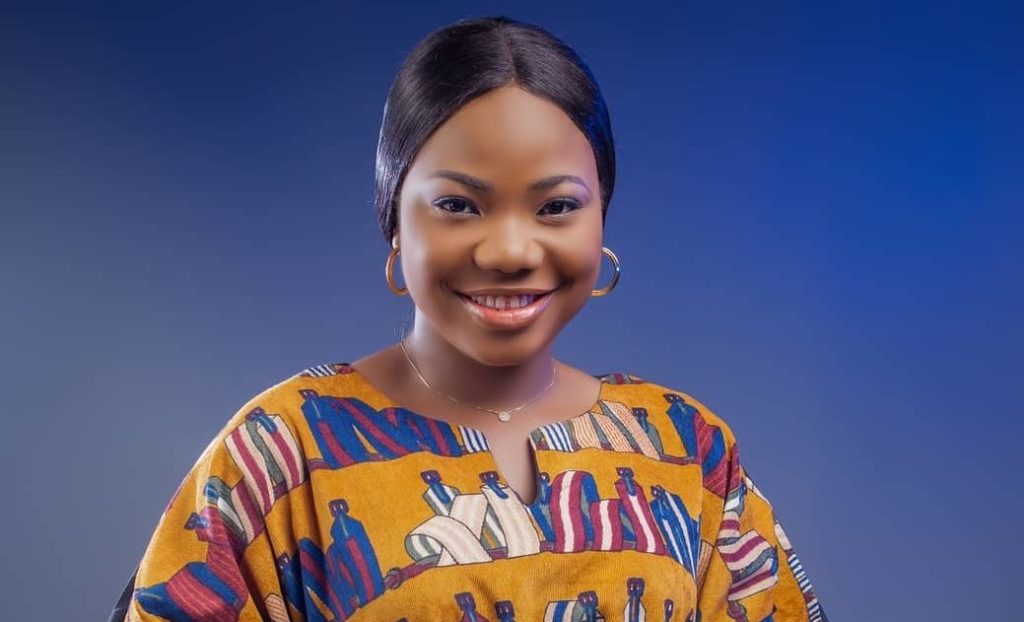 A self-acclaimed evangelist, Victor Edet has called out gospel singer, Mercy Chinwo on social media over her mode of dressing.
The evangelist claimed Chinwo's dressings are not decent and too seductive for someone who sings Christian songs.
He added that her dressings don't represent that of a true Christian.
According to the evangelist, "You can't be singing Christian songs and be seductive at the same time. A true Christian should look decent and not seductive. Mercy Chinwo beware!!!"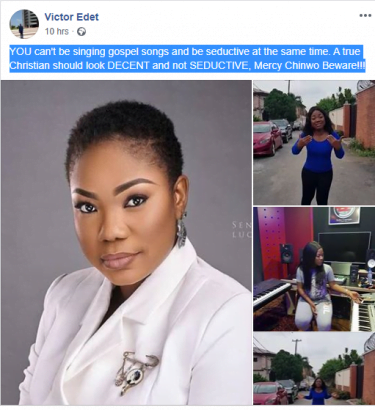 This online medium understands evangelist Edet once criticized popular gospel singer, Tope Alabi on her dress sense, 'so as not to end in hell.'