JPMorgan Predicts 10% Naira Devaluation By June 2020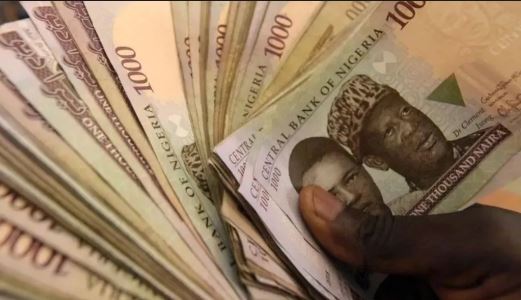 One the most popular investment banks, JPMorgan has predicted that the Central Bank of Nigeria (CBN) would devalue the naira by 10 percent latest by June 2020.
Naija News learnt that an analyst with the investment bank Ayomide Mejabi, said in a note to clients that due to the decline in oil price and the tendencies that crude oil prices might remain at $40 a barrel, he also expects the apex bank to react differently this time compared to the 2014-2016 period when the CBN defended the naira rather than devalue the currency like Angola and Egypt.
"In our view, the CBN probably will not repeat mistakes made during the 2014-2017 FX crisis, when it reacted to the sharp oil price decline by restricting FX supply, and defending an exchange rate peg," Mejabi wrote. "This time around we expect the central bank to allow a modest FX adjustment, in the hope that it will be sufficient to stop portfolio outflows."
Mejabi, however, said the projection was for $30-$40 per barrel oil price, that price range of $20-30 per barrel would necessitate even bigger devaluation.
Brent crude, against which Nigeria's oil is benchmarked, declined by 30 percent on Monday to around $31 per barrel, below federal government benchmark of $57 for the year. Presently, Brent crude oil is trading $33.27 per barrel.