Why New Emir Of Kano Wept When He Got His Appointment Letter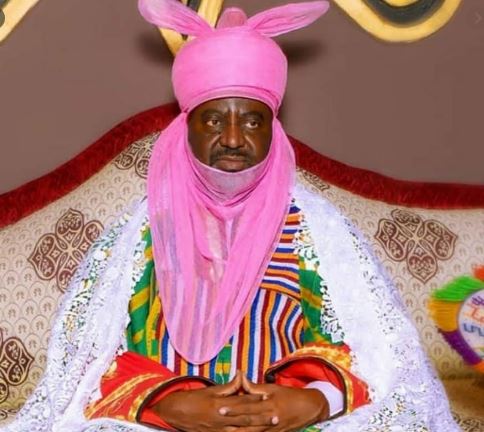 The new Emir of Kano, Aminu Ado Bayero has gotten his official letter of appointment from the Kano State government.
As earlier reported by Naija News, Emir Ado Bayero received his letter of appointment from the Kano State Government on Wednesday, March 11, barely 48 hours after Muhammad Sanusi II was dethroned as the Emir of Kano.
One obvious thing during the ceremony was the fact that Emir Bayero, wept shortly after he received his letter of appointment.
He told people of his former emirate (Bichi) that he would have loved to remain with them but he believes it is God's will for him to leave.
Naija News reports until his new appointment on Monday, Bayero was the emir of Bichi.
"I am leaving you, not because I do not want to stay with you. This is how Allah made it for all of us," the emir said.
Speaking further during his inaugural address, Emir Bayero paid tribute to his late father, Ado Bayero for laying a good foundation by training his children on the right path.
"We believe that everything has an end. We must recall our late emir, Ado Bayero that we keep on believing in God. He also trained us on patience and obedience to elders," he said.
"He assured us that patience leads to success. Now, we have seen the lessons taught to us in reality. I urge people to believe in Allah and be of brothers' keepers in a bid to bring development to purchase emirate, Kano and Nigeria as a whole."
The new emir further pledged loyalty to the Kano State government under the leadership of Governor Abdullahi Ganduje and the federal government of President Muhammadu Buhari.
This online platform reports a new Emir has been appointed for Bichi in the person of Nasiru Ado Bayero, brother of the new emir of Kano.