Video: Curses Don't Affect People That Smoke Marijuana – Naira Marley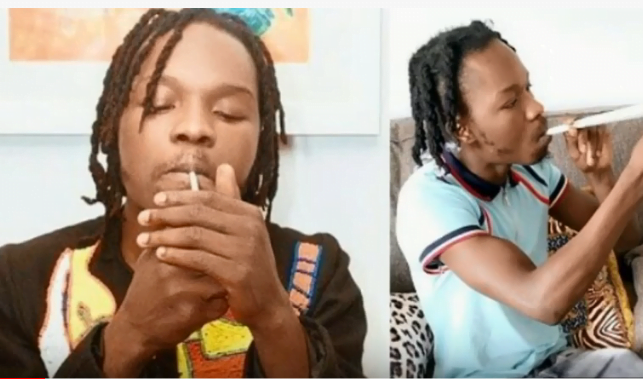 Controversial Nigerian rapper, Naira Marley, has again in a new video reiterated that those who smoke marijuana are not affected with curses.
Naija News understands that the singer said so in a freestyle music video he made with his team popular referred to as 'Marlians'.
The singer who was topless in the video bragged in the song lyrics about the efficacy of smoking weed, he noted that taking the substance fights back curses.
Naira Marley is no new to being criticized for his actions in the Nigerian music industry. As a matter of fact, Naira Marley has been labelled as one who is laying a negative impact on the lives of Nigerian youths.
The irony of the singer's lifestyle is that he is a married man and a father of four kids, who also holds good academic records.
Meanwhile, the same person has become a role model for both male and female Nigerians in doing the opposite of what he has obtained academically.
Watch Naira Marley's new video below;
Reporting earlier, Naija News sighted a video, now-viral on social media showing moment some Slay Queens were using iPhones to cut a cake at a gathering.
Source: Naija News