Sanusi Was Not Banished From Kano State – Government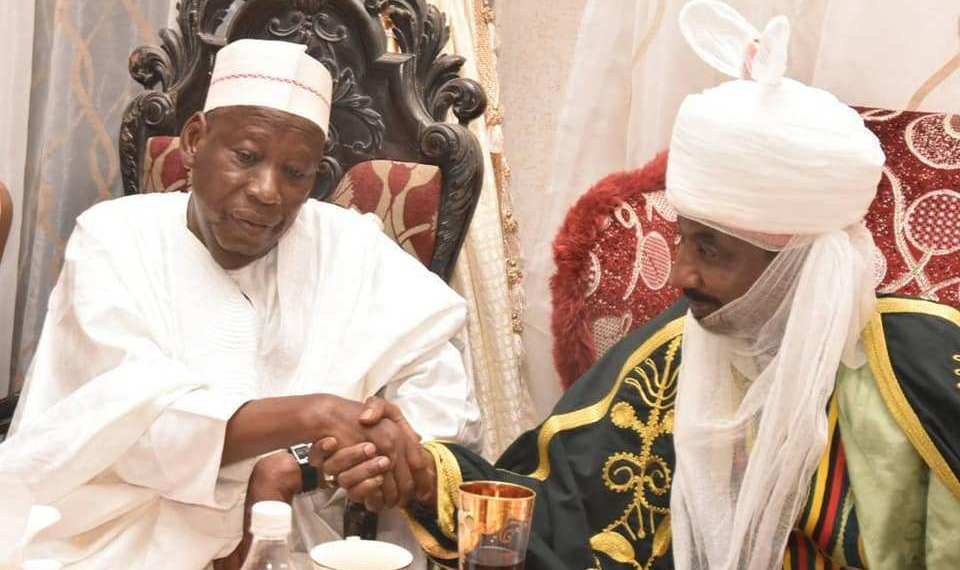 The Kano State government has denied banishing the dethroned Emir of Kano, Muhammadu Sanusi Lamido from the state.
This was stated by the Attorney-General of Kano State, Ibrahim Muktar, who noted that Sanusi was deposed but was not banished by the state government.
He made reference to the official press statement from the government which he said did not make any reference to the banishment of the dethroned royal father.
Muktar made the submission when he appeared on Channels Television's Sunrise Daily programme on Wednesday.
He said, "If you listen to the Secretary to the State Government when he was addressing the press on the issue of the removal of the emir from office, there was nowhere he stated that the emir was banished from Kano State.
"So, the decision of the government when the emir was removed on Monday was that he was removed from office and a new one appointed. The issue of banishment was not part of the decision of the Kano State Government.
"We have been hearing from the media that he has been banished but what I know is that he was taken out of Kano State but banishment was not part of our decision. There is no such decision to the best of my knowledge."
He clarified that the decision to move Sanusi away from Kano was taken by security agents due to intelligence reports available to them.
Muktar reiterated that Sanusi was dethroned not because of corruption allegations against him but on administrative grounds bordering on insubordination.
"The state government has not taken the law into its hands. Let me explain that the decision to remove the emir from office is administrative and was not based on the issues pending before the court. All the issues pending before the court have not to do with the removal of the emir or the dethronement."
He, however, disclosed he wasn't aware if the anti-corruption agency in Kano would continue with Sanusi's probe.
"No decision on that actually. I cannot pre-empt the position of the government on whether investigation will stop or will continue. I cannot say as of now," Muktar noted.
Naija News recalls the dethroned Sanusi arrived Loko in Nasarawa State in the early hours of Tuesday but he was moved to Awe later on Tuesday afternoon.
No official reason has so far been advanced for the movement of the dethroned Emir who was also appointed as the Vice-Chairman of the Kaduna State Investment Promotion Agency (KADIPA) on Tuesday by Governor Nasir El-Rufai of Kaduna State.
Download NAIJA NEWS app: