Kano Govt Gives More Reason Why Emir Sanusi Was Dethroned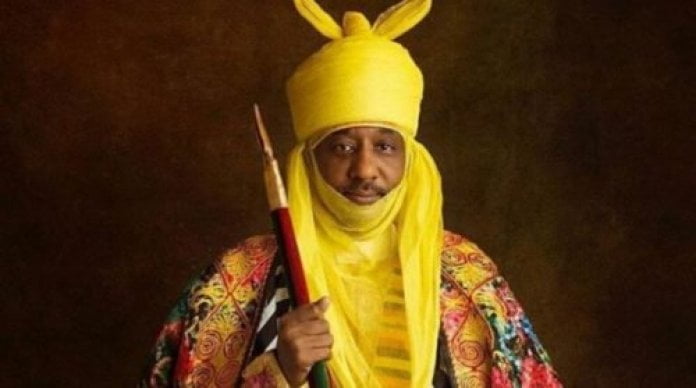 The Governor Abdullahi Ganduje-led Kano State Government has revealed that former Governor Rabiu Musa Kwankwaso had queried Emir Muhammad Sanusi four times.
Naija News reports that the Kano State government led by Governor Abdullahi Ganduje on Monday, March 9, dethroned Emir Sanusi.
This online news platform understands that Emir Sanusi's dethronement followed the State Council executive meeting presided over by the Governor Ganduje.
However, a statement by Alhaji Usman Alhaji, the Secretary to the State Government, said Emir Sanusi's dethronement was due to his "total disrespect to lawful instructions from the office of the governor and other lawful authorities"
"The Kano State Executive Council under the chairmanship of His Excellency, the governor of Kano, Dr Abdullahi Ganduje has unanimously approved the immediate removal/dethronement of the Emir of Kano Emirate, Muhammad Sanusi II," the statement said.
Against the backdrop of this development, the former Central Bank Governor was banished from Kano to a town in Nasarawa State.
The exiled Emir Sanusi was relocated to Awe town by the Nasarawa State Government.
Giving more reasons for Sanusi's dethronement while speaking to Rave FM in Osogbo, spokesman to the Kano governor Mr. Salihu Yakasai revealed that Emir Sanusi had disrespected tradition during the administration of Kwankwaso.
Yakasai said: "No matter how highly-placed the emir is, constitutionally, he is at the mercy of the governor. If you remove sentiment and emotion from the issue, you will know that emir is an appointee of the governor.
"There are certain expectations from the Emir and part of it is to respect the constituted authority and he has a limit to which he has been crossing for three years."
Ganduje's spokesperson dismissed allegations that the former Emir of Kano was sacked because of corruption.
"The position of Emir comes with its own restrictions which Sanusi didn't take cognizance of. Sanusi did not grow up in Kano State. He does not understand the traditional institution that he was occupying.
"Sanusi always goes to the gallery to talk about issues to get the applause. At the tail end of the administration of former governor of Kano, Rabiu Kwankwaso reintroduced ban of street begging and that time Sanusi was accommodating the Alimajiris in his palace, feeding them and on that particular issue, he was given four queries for disobeying him."