Werner Gives Update On Joining Liverpool, City Or United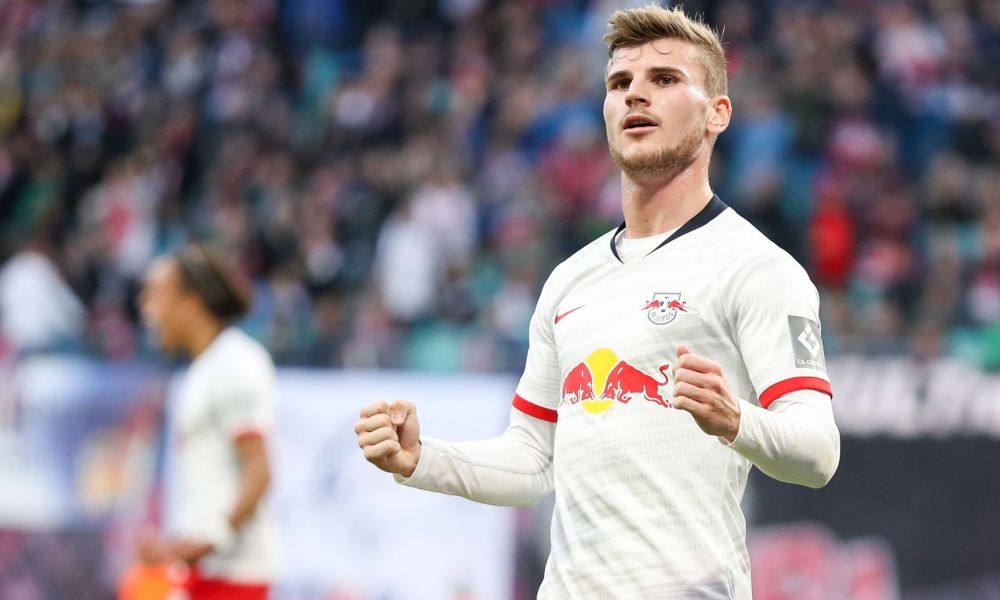 Two English Premier League giants and title contender, Liverpool FC and Manchester City have been rated as the major clubs looking at having Timo Werner of RB Leipzig in their squad.
However, the quest of who will emerge the favourite of Werner continue as the player in an interview with Sky Sports reveals that he is not sure of making a choice out of the two big teams yet.
Timo Werner in his chat with the sports reporters admits that both Liverpool FC and Manchester City are clubs any player will want to be part of, most especially looking at their performance and the kinds of players each have as a team.
He, however in his submission praised Liverpool for their UEFA Champions League lift in the last season and also as they are about to win another big title in a couple of weeks.
On the other hand, he noted that Manchester United is also one of the big team to be considered by any player.
Speaking further, Werner stated that he is not sure yet if he should continue in his team to bring out more great achievement or look out for further achievement, joining a new club.
Werner in his reaction to questions asked by the Sky Sports said; "At this time in professional soccer there are two different variations. The first is to be part of a team like Liverpool or Manchester City. They have a good working team. The teams have also great coaches."
"But this is the question: do you want to go to that kind of team, because the situation is already that hard for each member and you want to be a part of it? That's one point you have to look at."
"The other side are teams which need some big changes, because they just won a few big titles, but they are not able to compete on the highest level anymore. For me Manchester United is one of these teams."
"So at this point of my career I'm asking myself: do I want to be part of a new team, to build up something new, or do I want to stay at my team and make something great?" he asked.