Man Tells Court To Dissolve Marriage Over Wife's Romance With Police Officer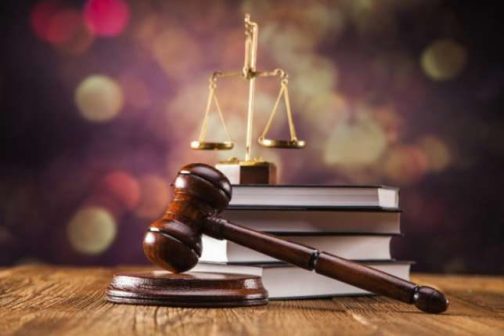 A 44-year-old man identified as Mr. Sheriff Ahmed has approached a customary court to seek the annulment of his 7-year-old marriage to his wife.
The man, a surveyor accused his wife of being promiscuous, dressing indecently and keeping company with people of questionable character.
Mr Ahmed told an Igando Customary Court in Lagos on Monday that his wife, Rashidat is unrepentant about her actions as he as tried resolving the issue internally.
Naija News understand the marriage has already produced two children.
The husband told the court; "I checked her phone, and I saw her love chats and other immoral talks with the policeman on WhatsApp.
"We fought over it, I wanted to send her packing but due to intervention from friends and relatives, I forgave her."
"My wife dresses like a prostitute; she wears clothes that are not fit for a married woman. I have begged her several times to change her style of dressing, but she refused. Rashidat moves with women of questionable character; women who are wayward and no longer in their husbands' houses."
Ahmed also accused his wife, Rashidat of being fetish, disclosing that he saw a charm inside her bag which was designed to extort money from men.
"I found a charm in her bag; when I read what was written on it, I discovered that it was a command charm to extort money from men."
On the basis of these allegations, he urged the court to dissolve the marriage between himself and his wife, adding that he was no longer in love with her.
The wife on her part didn't object to the divorce request from her husband, also noting that he beats her constantly.
The court President, Mr Adeniyi Koledoye, adjourned the case until March 17 for judgment.