Lagos: Ambode Kicks As court Refuses To Stop Probe Against Him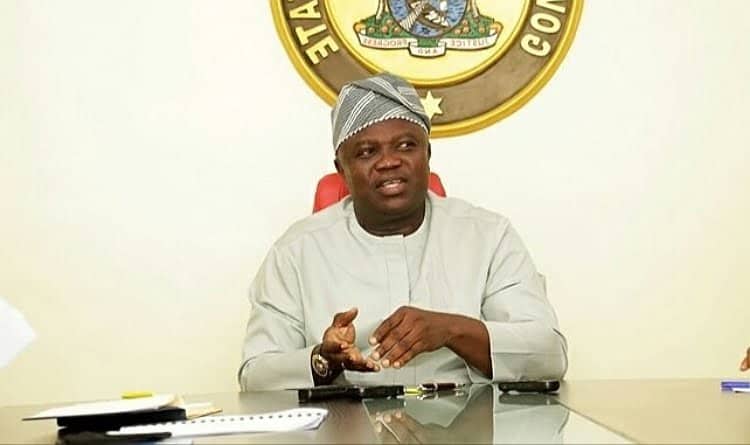 Former Lagos State Governor, Akinwunmi Ambode, has appealed the ruling of a Lagos State High Court that gave State Assembly members the go-ahead to probe him.
Naija News reports that Ambode's suit seeking to stop his probe by the Lagos State House of Assembly over the purchase of 820 buses for Bus Reform Project was on Thursday struck out.
Justice Yetunde Adesanya of an Ikeja High Court on Thursday struck out a suit.
According to Justice Adesanya, the ad-hoc committee set up to investigate the former Lagos State Governor was a fact-finding committee.
NAN reports that the judge held that an investigation is not an indictment.
He said: "The claimant (Ambode) has not been indicted. An invitation by an agency of government cannot in anyway cause a breach of the threat of the fundamental rights of the claimant.
"I hereby find that the claimant's action is an invitation to the court to cripple the legislative exercise of the statutory power of the Lagos State House of Assembly under Section 128 and 129 of the 1999 Constitution.
"That is not the function of the court, and no court of law should accede such invitation. The claimant's suit is hereby struck out."
In an appeal filed by his lawyer, Tayo Oyetibo (SAN), the former Lagos State governor asked that the Chief Judge re-assign his suit to another judge of the High Court for trial.
According to Ambode, the High Court erred when it ruled that his suit challenging his probe was not mature.
He said any person who assumes that his right is being infringed upon or likely to be infringed has the right to invoke the jurisdiction of the court to seek legal protection, which the court has a duty to entertain.
Ambode stated that the trial court erred in law when it held that the Claimant action does not disclose a reasonable cause of action.
He insisted that the trial judge erred in law when it held that the defendant's objection was properly taken without the defendants filing a statement of defence.