Economic Expert Urges FG To Improve Manufacturing Sector To Develop Nigeria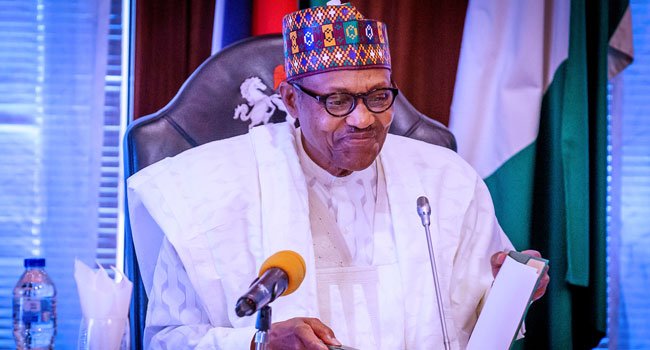 President Muhammadu Buhari-administration has been called on by the Senior Economist with System Performance Management, Paul Alage, to create an enabling environment for the manufacturing sector if Nigeria must experience development.
He called on the Federal Government to stop depending on oil and Agriculture and focus on manufacturing.
The Economist charged the government to provide infrastructures like the power to support the manufacturing sector in the country.
Alage urged the Nigeria government to learn from Rwanda which is developing due to the manufacturing sector.
The Economists stated that like Rwanda, Nigeria should provide quality institutions for education and health for any meaningful development to take place.
According to Alage: "Recent GDP showed that Nigeria's economic bill was 2.25 per cent first-quarter year-on-year and showed an average of 2.27 throughout 2019. In the same period, Rwanda a country that has so accepted reality and one of the fastest-growing economies in Africa right now grew at 11.9 more than five times the way Nigeria, the so-called giant of Africa grew, so what exactly is the issue?"
"Rwanda understands that providing an enabling environment for manufacturing and also providing system and structure which the government could provide as well as providing institutions for education and health is the way to go."
"Thirty years ago it would be an aberration for people to say they want to stay in Rwanda but today, it's fast becoming the most viable place for any black person or colour whatever to live in."
"Same is what Nigeria should emulate, saying that we want to focus more on Agriculture after government had spent billions of Naira to support the sector but I can tell you the truth, according to National Bureau of Statistics, it only grew a bit above 2 per cent compared to oil sector that grew above 7 per cent simply because we had global oil increase for the first quarter."
"So should Nigeria continue to focus on oil or Agriculture? The answer is no. This is two major areas Nigeria had focused but its not the answer. The real way out is to take this economy from either Agriculture or oil to manufacturing and services in between. So what are we doing with brick and mortar which is the construction sector which has to do with the manufacturing of goods and provision of services?"
"The real thing for Nigeria is that the government should do what it needs to do which is providing enabling environment and pact with power supply, infrastructure. I must say that the response of government over the years is that they don't have excess money, but we are not saying it should spend its money to finance these infrastructures and power. We are saying the government should make policies that will make it easy for the private sector local and abroad to put their money in power generation, conversion and power distribution. This is what will help our country."
"Countries we want to emulate are those that got it right by staying above the primary level of production."