Coronavirus: Kenyans Furious As Government Allows Flights From China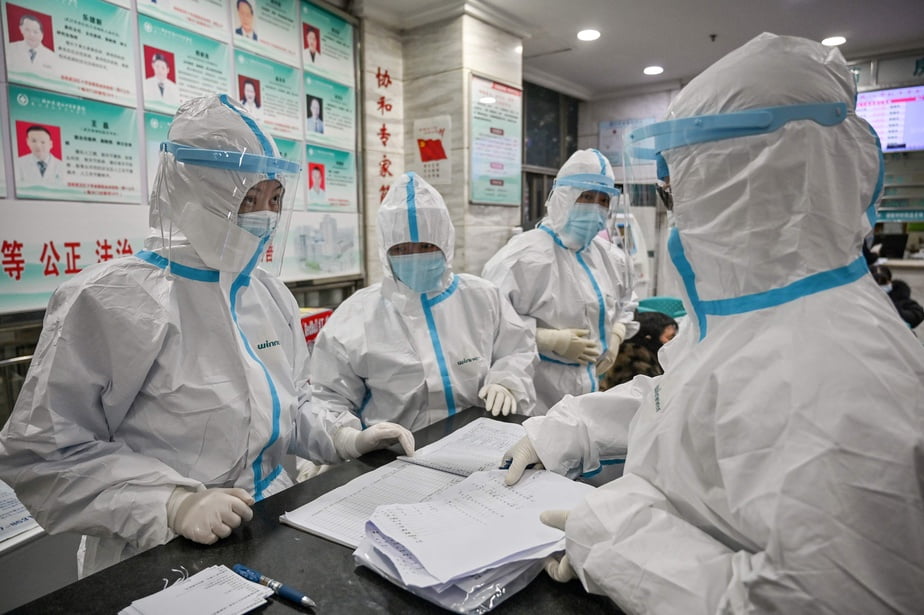 Kenyans are currently furious with their government after a plane from China was allowed to land in the country at a time when China is fighting Coronavirus.
The government of Kenya had on Wednesday announced that China Southern Airlines had resumed its flights from Guangzhou to Nairobi, an area which is affected by a coronavirus.
According to a report gathered, flight from Guangzhou has four flights a week.
The Ministry of Health on Wednesday took the 239 passengers to quarantine for 14 days after being cleared at the Jomo Kenyatta International Airport.
The World Health Organisation had revealed that the symptoms begin to appear 14 days after contracting the virus.
Kenyans got furious due to the fear that the country might not be able to contain the highly contagious virus if it is imported.
They took to their social media platforms to express displeasure over the development, claiming that the government is risking their lives.
See reactions below:
This is exactly what Iran's Deputy health Minister said and he himself tested positive
Be watchful ye careless kenyan leaders. This virus is no respecter of position #coronaviruskenya pic.twitter.com/gilqwUzIFU

— Joshua Omido (@Omido_jr) February 27, 2020
Other countries have imposed travel bans, visa restrictions and suspended flights to and from China but Kenya we let them in like nonsense. What the is the problem with us really?? ?#coronaviruskenya

— KIPROTIČH GENERALI?? (@ItsKiprotich1) February 26, 2020
Kenyan Government: "We cannot bring home 100 Kenyan students from Wuhan. They might come with #coronaviruskenya. We can only allow planes from China with Chinese tourists flying in and out of Kenya. Thank u Members of the Press!" We r in a messed up country. Coronavirus is here!

— juma G. ?? (@jumaf3) February 26, 2020
In the wake of the Ebola pandemic all flights to west Africa were cancelled!What is it in China that is more valuable than our health…..Uhuru Muigai Kenyatta what are you doing! #JKIA #coronaviruskenya pic.twitter.com/TzVzCJ02vb

— FELIX™ ? (@mgettoh_254) February 27, 2020
We have clowns at the top, the government can allow the Chinese to jet into our country and to make matters worse they r told to self quarantine while we have Kenyans stuck in China and the government seems unconcerned, this ass licking is dense. #coronaviruskenya pic.twitter.com/M8badL0lE0

— Stanley Iha (@StanleyIha) February 27, 2020
Kenyans love and care about themselves but our politicians are just cockroaches. #coronaviruskenya

— AmChange (@RAYTHEBOAT1) February 27, 2020
Source: Naija News