Religion, Culture And Moral Values Only Way To Stop Boko Haram – Buhari Govt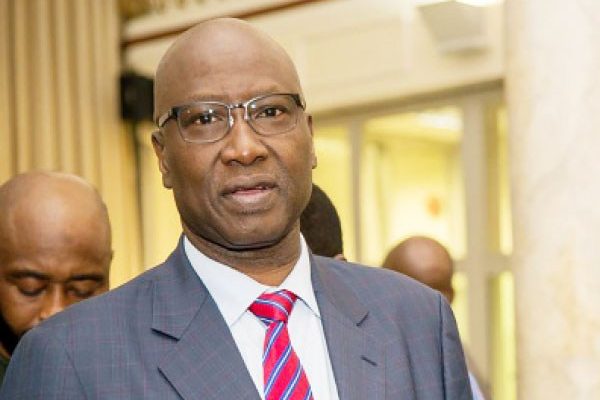 The Secretary to the Government of the Federation (SGF), Boss Gida Mustapha, has said Boko Haram attacks and insecurity can only end if Nigerians uphold the tenets of moral, religious, and cultural values.
The SGF made this known while speaking at the Lagos Chamber of Commerce and Industry (LCCI) Security Meets Business Dialogue on Tuesday.
Mustapha, who was represented by Permanent Secretary SGF office, Dr Amina Shamaki, noted that one of the major causes of Boko Haram insurgency and insecurity was unemployment.
He also called on corporate organisations to assist the Buhari Government in providing jobs, NAN reports.
Mustapha said: "The determination to tackle insecurity requires the cooperation of all.
"Every member of society has their level of responsibility; some to volunteer information, some to provide counselling and some to engage in the theatre of the war itself.
"Above all, we must all resort to our moral, religious, socio-cultural values which will make all of us protect the sanctity of human life, abhor immoral and irresponsible behaviours and live up to our responsibility of raising good members of the society.
"Once our societies are populated with good moral and religious behaviours, the fight against insecurity will be easier to win.
"Unemployment is one of the root causes of insecurity and our people believe only government jobs could suffice especially as it relates to job security
"The corporate world could assist by swaying notions away from this stereotype by equally, providing clearly defined job security policies."
He also disclosed that the administration of President Buhari was employing a new approach to tackle Boko Haram and insecurity.
"Also, to tackle the influx of illegal weapons, the government is working hard to realize the establishment of a commission on small arms and light weapons in line with ECOWAS Protocol.
"Government is in the process of developing an internal security policy and strategy and this will be robust and comprehensive and should provide guidelines on how each internal security challenge should be adequately tackled with levels of responsibilities," he added.