APC Group Applauds Gov El-Rufai On 2023 Presidential Election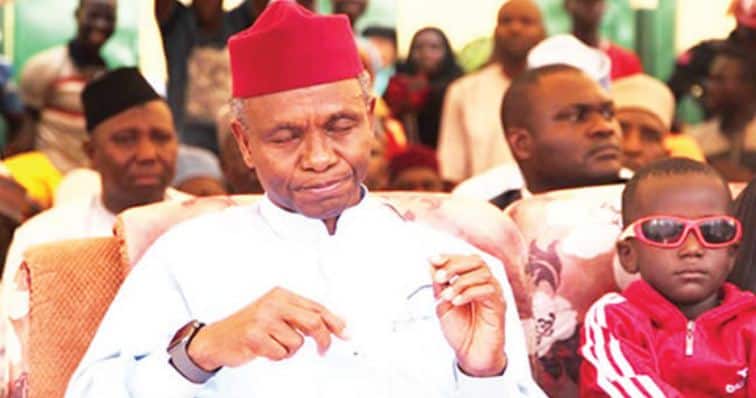 The South-East All Progressives Congress (APC), Integrity Group, on Monday described Governor Nasir El-Rufai as a reasonable and morally upright man for backing the South for the 2023 presidential election.
Naija News reports that El-Rufai, the Governor of Kaduna, had insisted that after President Muhammadu Buhari's tenure, the south should get the presidency in 2023.
Reacting while speaking to newsmen in Enugu, convener of the group, Dr Chinedu Jideofo-Ogbuagu, said Nasir El-Rufai knows that rotation of presidential power between South and North has become an established convention since 1999, and as such, after Buhari it must be the turn of the South to produce president.
Jideofo-Ogbuagu went further to claim that the presidential power must not only shift to the South in 2023 but must be zoned to the South-East region.
"That is because on the two previous occasions since 1999 that presidential power rotated to the South, South-West (President Olusegun Obasanjo) and South-South (President Goodluck Jonathan) took the South's turns, both supported heavily by the South-East," he said.
"In good time before 2023, we want South-East to have more APC card-carrying members than any other geopolitical zone in Nigeria. And with the massive support of the other five geopolitical zones, a South-Easterner will become president of Nigeria in 2023, thereby ensuring justice, peace and continued oneness of Nigeria," the group added.