No Going Back On Social Media Bill – Lai Mohammed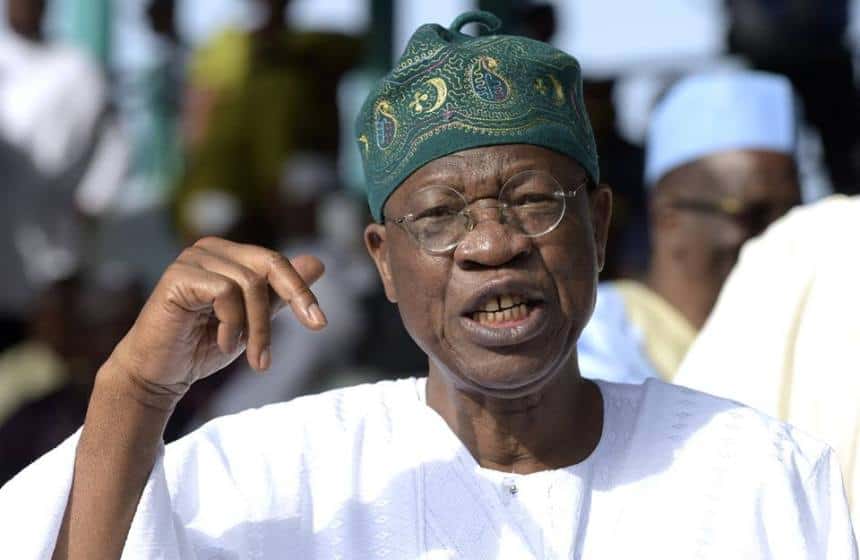 Nigerian Minister of Information and Culture, Lai Mohammed has disclosed new move by the federal government that will ensure proper regulation of its citizens' activities on social media, adding that there is no country that will accept irregularities and abuse of its peace, security and stability.
Naija News understands that the minister's statement was coming some weeks after he had denied on an International Interview to know about the same social media regulation bill.
According to Lai Mohammed in a chart with news respondents on Thursday in Abuja, the federal government in its bid to manage the rate of abuse of social media, a new regulation has also been put up and it will be responsible in recording calls, checkmating WhatsApp, Twitter and Facebook accounts of every citizen. He added that the reason for the move is to ensure that damages are not done to the country via those means.
He said, "We are pushing ahead with our plan to sanitize the social media, working with stakeholders. By March 2, 2020, we will inaugurate a stakeholders committee that will deliberate and recommend the way forward.
"We are also planning a major international conference that will bring together the tech companies, media practitioners, policymakers and others as part of efforts to tackle this growing canker-worm
"Last week, I met with representatives of Google and Facebook for the same purpose. The situation is dire, and no nation that values its peace, security and stability will allow an irresponsible use of social media.
"There has been a spike in the dissemination of fake news and the use of disinformation in recent times. This is not accidental: Fake news, disinformation and hate speech have become the weapons of choice to create tension in the polity and destabilise the country.
"And those behind them, the naysayers, are not about to relent. Those behind this campaign of fake news and disinformation have also deployed new tactics, top of which is the recycling old news items and videos. For some people, the 2019 elections are not over. They are stuck in the pre-election mode. And they must continue to use these weapons to put Nigeria on edge."
Meanwhile, about three months ago, a member of the House of Representatives, Hon. Shina Peller reacted to the controversial hate speech bill currently before the lawmakers.
According to the lawmaker representing Iseyin/ Itesiwaju/ Kajola/Iwajowa Federal Constituency in the lower chamber of the National Assembly, Nigeria 'is faced with a lot of problems that are more critical than Hate Speech'