Abacha Loot: US Opposes FG's Alleged Plan To Give Atiku Bagudu $100m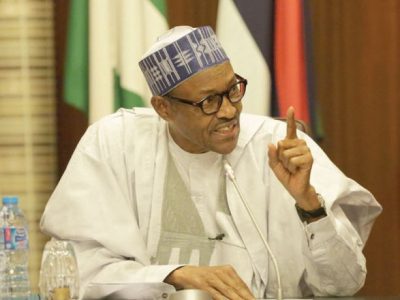 The alleged plan by the Federal Government to give the Governor of Kebbi State, Atiku Bagudu, $100 million out the recovered Sani Abacha loot has been opposed by the United States.
The U.S. government also called on Nigerians to help recover alleged stolen funds traced to the Kebbi State governor.
Bloomberg reports that there has been a commitment by Nigeria to transfer the funds to the governor, whom the U.S. Department of Justice (DoJ) says was involved in corruption with Abacha.
Recall that the Federal Government of Nigeria and the United State Government recently agreed on the repatriation of over $308million to the African nation.
The Department of Justice believes the Federal Government of Nigeria is blocking its efforts to recover allegedly laundered money traced to Bagudu.
DOJ in a statement released on February 3, noted that Bagudu was part of Abacha network that "embezzled, misappropriated and extorted billions from the government of Nigeria."
However, President Muhammadu Buhari's administration allegedly insisted that an existing 17-year-old agreement entitles Bagudu to a fraction of the repatriated funds.
This argument was contained in recent filings from the District Court for the District of Columbia in Washington.
It recalled that in 2013, the U.S., following a Nigerian government request in 2012, initiated a forfeiture action, including four investment portfolios held in London in trust for Bagudu and his family.
The Buhari administration noted that it can't assist the U.S. government because it is legally bound by a settlement Bagudu reached with the Olusegun Obasanjo administration in 2003, according to the court filings.
Under the terms approved by a U.K. court, Bagudu returned $163 million of alleged laundered money to the Nigerian government, which then dropped all outstanding civil and criminal claims against him.
This information was contained in December 23, 2019, memorandum opinion by District Judge John D. Bates in Washington D.C.
"This case illustrates how complex and contentious repatriating stolen assets to Nigeria can be," said Matthew Page, an associate fellow at London-based Chatham House
The former Nigeria expert for U.S. intelligence agencies added that instead of welcoming U.S. efforts, "Nigeria's lawyers appear to be supporting the interests of one of the country's most powerful families."