15 Osun Traditional Rulers Begs Oyetola To Suspend Oluwo Of Iwo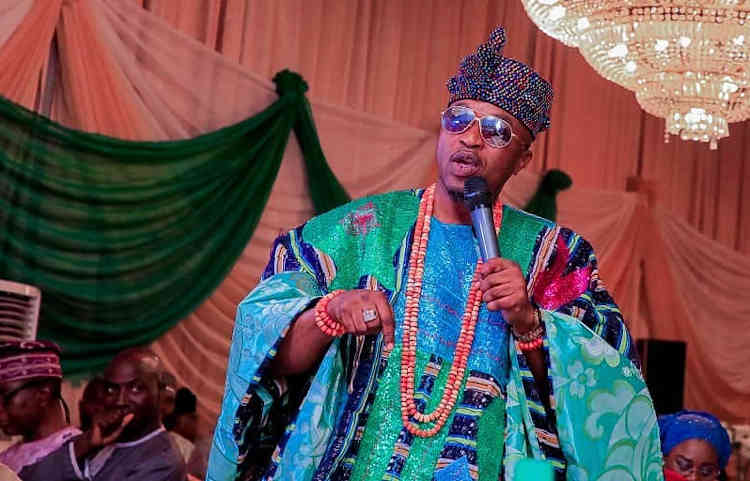 No fewer than 15 traditional rulers in Ola-Oluwa and Ayedire local governments have petitioned the government over an alleged attack on the Agbowu of Ogbaagbaa by the Oluwo of Iwo, Oba Akanbi.
Naija News recalls that the Osun State Government had described it as unfortunate and avoidable. The government also said it was aware that the State Traditional Council is looking into the matter.  It further stated that traditional rulers ought to protect and preserve the sacredness of traditional institutions.
However, it was gathered that the petition was signed by Oba Akinropo, the Agbowu of Ogbaagbaa; Oba Solomon Oyewo, the Oonifin of Ikonifin; Oba Abibu Adetoyese, the Olu of Ile-Ogbo; Oba Hammed Adekunle Oyelude, the Olowu of Kuta; Oba Oyeleso Oyebamiji, the Olupo of Oluponna; Oba Abioye Oyewale, the Olubode of Bode-Osi; Oba Ismaila Gbadamosi, the Ola of Ajagunlaase; Oba Abdul Kadir Olatule, the Oluwo of Iwo-Oke; Oba Kazeem Adio Orioye, the Onigege of Igege; Oba Sikirulahi Omoyemi Ogunleye, the Olowu of llemowu; Oba Tajudeen Adewale Ayofe, the Oloke of Obamoro; Oba Hafees Badeji Adigun, the Onikoyi of Ikoyi; Oba Asimiyu Sodiq Agboluaje, the Ologburo of Ogburo; Oba Oye Alajide, the Oloja of Agberire and Oba Alamu Moshood Oparonke, the Onisara of Feesu.
In the petition, they called on Governor Gboyega Oyetola to suspend Oba Akanbi from office as the Oluwo of Iwo and Chairman Iwo Traditional Council for engaging in physical assault in public place, more so against a fellow Oba, an act unbecoming of the exalted office of an Oba. They also demanded that the police should be encouraged to conclude their investigation and arraign Oba Akanbi in the appropriate court immediately.
The aggrieved monarchs begged the government to create a separate traditional council for Ayedire LocalGovernment and Ola-Oluwa Local Government.
Their demands also include: "That the government should kindly approve all pending applications at the Ministry of Local Government Bureau of Chieftaincy for prescribed authorities for the Part II Obas from Iwo Zone, which applications are being frustrated by the intransigence of Oba Akanbi.
"That all the Obas which Oba Akanbi is fighting are recognised Part II beaded crown wearers, like Oba Akanbi, contrary to his erroneous and century mentality that he owns all our land. Under Yoruba Land Tenure
Source: Naija News