Rev Ezeokafor Condemns Insecurity, Killings In Nigeria
Rev Paulinus Ezeokafor, the Catholic Bishop of Awka Diocese, has condemned the recent killings across Nigeria.
The Bishop called for the creation of local and state security agencies to tackle security challenges in every region of the country.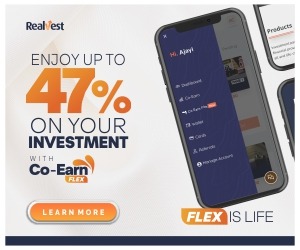 He stated this while speaking at the burial Mass of late Mrs Rebecca Mgboye Amatu (mother of the Catholic Bishop of Okigwe Diocese, Most Rev Solomon Amatu), at St Simon's Catholic Church, Ukpo, Anambra State.
Bishop Ezeokafor noted that with the recent attacks in the country there is a need for the 36 states of Nigeria to have local security.
He said, "We regret the recent murder of the former chairman of the Christian Association of Nigeria (CAN), in Michika Local Government Area of Adamawa State, Mr Lawan Andimi, by suspected terrorists. We regret that the sacredness of human life had been ridiculed in this country."
"The manner in which Mr Andimi was butchered is inhuman. The sacredness of human life had been desecrated. Human beings are being slaughtered regularly by terrorists who are suspected to have targeted Christians. Security of life and property can no longer be guaranteed in Nigeria. Worse still is that the Federal Government has not been able to address the menace of insecurity".
He further stated that the Federal Government ought to support local security apparatus like Amotekun created by governors from the South-West.
Bishop Ezeokafor recalled how two priests of the Catholic Diocese of Awka were kidnapped in Ondo State and were rescued, using the Anambra State Government's security apparatus.
He commended the Anambra State Governor, Obiano over the peace in the state and noted that there is a need for good security network to be replicated in other states of Nigeria.
He charged the government to create enabling environment for the security of life and property, as well as the necessary amenities the masses needed to enjoy their lives.
He said any government that was unable to better the lives of its citizens should surrender governance.
Source: Naija News