Profile Of Louis, Contestant In The 2020 'Ultimate Love' Reality Show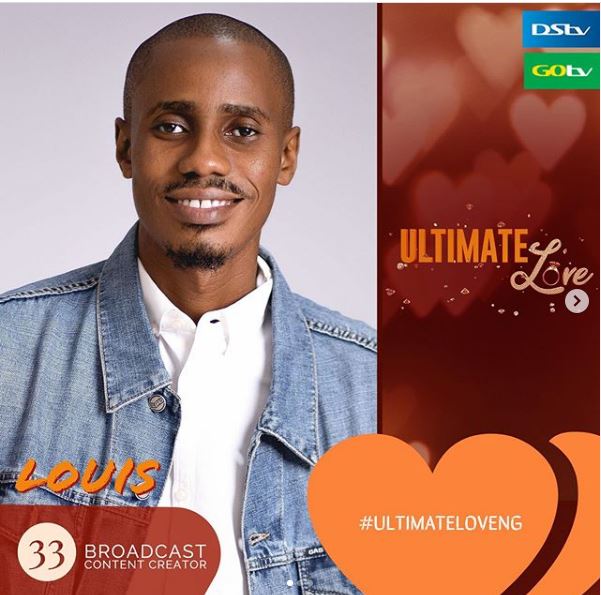 Biography of Louis, a contestant in the first edition of the 'Ultimate Love' Nigeria reality show.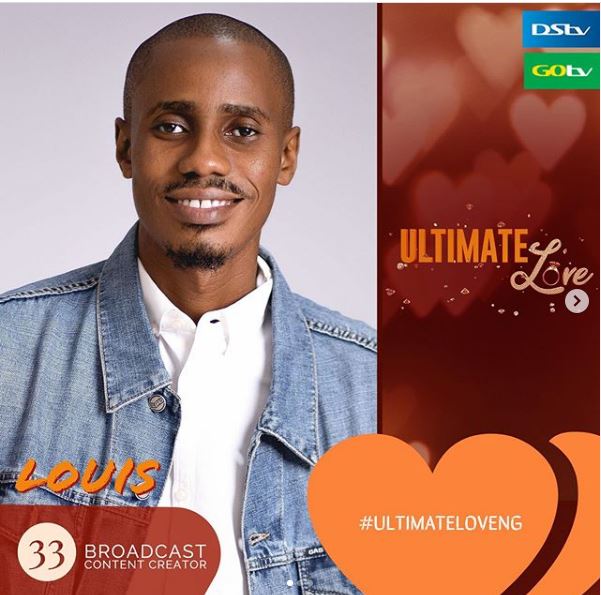 33-year-old Louis is one of the Housemates who has come into the House with his vibes – Meet him
Louis is a full-blown man full of vibe, lover of tradition and someone who respect his culture.
Though Loius has a special believe and love for culture, he is also the modern-day kind of person who believes roles should be equally shared in a relationship.
To Louis, having a connection is very important, "a relationship can be judged in the beginning whether it's for keeps or not,"  he noted.
Speaking about love, the 33-year old revealed that when his longest relationship of three came to an end, he had no regrets; nor did he harbour any feelings of resentment, because he thoroughly enjoyed his time in the relationship.