Woman Sleeps With Friend's Father For Sleeping With Her Boyfriend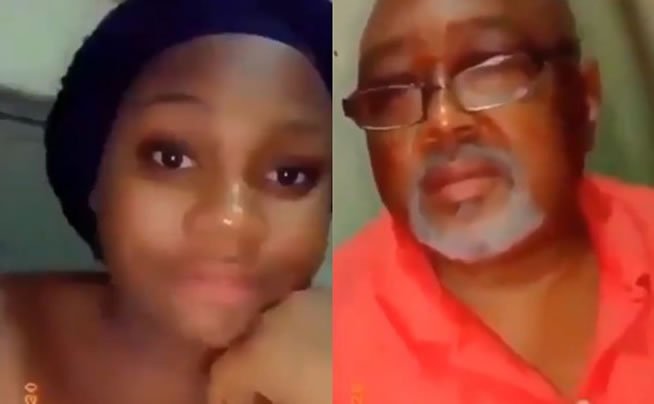 A lady on a quest to revenge after her friend slept with her boyfriend, has shared a video of her friend's father whom she slept with.
The lady who took to Snapchat to publicly call out he8r friend which she identified as "Ada" for sleeping with her boyfriend, could be heard saying "Ada you slept with my boyfriend, see now I'm in the hotel room with your father. Hello honey say hello"
The alleged father of her friend also responded with a "hello".
Watch the viral video below: