Breaking: Court Adjourns Sowore Trial Till March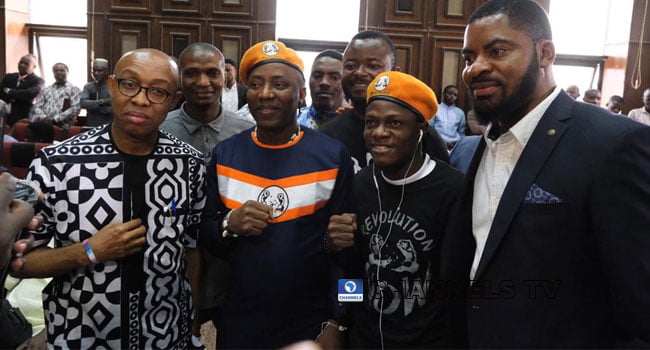 DSS Re-Arraigns Sowore, Bakare On Two-Count Charge of Treasonable Felony
The convener of #RevolutionNow Movement, Omoyele Sowore and his co-defendant Olawale Bakare has  been re-arraigned  on a new two-count charge of a treasonable felony by the state security service on behalf of the federal  government
Naija News learnt that both Sowore and Olawale Bakare, his co-defendant, pleaded not guilty to the amended charges levelled against them. In the new charge, the offences which bordered on fraud, cyber-stalking and of insulting the president were removed.
However, The federal government has confirmed the payment of the sum of N200, 000 to defence team levelled against them yesterday at the resumed hearing today,
prosecution counsel, A.K. Alilu informed the court that the office of the Attorney General of the Federation being a law-abiding one has complied with the order of the court by making the payment which was the cost for delayed service of new charges.
Meanwhile, Justice Ijeoma Ojukwu adjourned the case to 11,12,13th of March 2020 to enable the prosecution to provide video evidence to the defence team and also for the defence to look at the videos.
The government accused them of staging "a revolution campaign on 5th day of August 2019, tagged #RevolutionNow" aimed at removing the president during his term of office by unconstitutional means.