Biafra: Why Supreme Court Sacked David Lyon As Bayelsa Governor-Elect – Nnamdi Kanu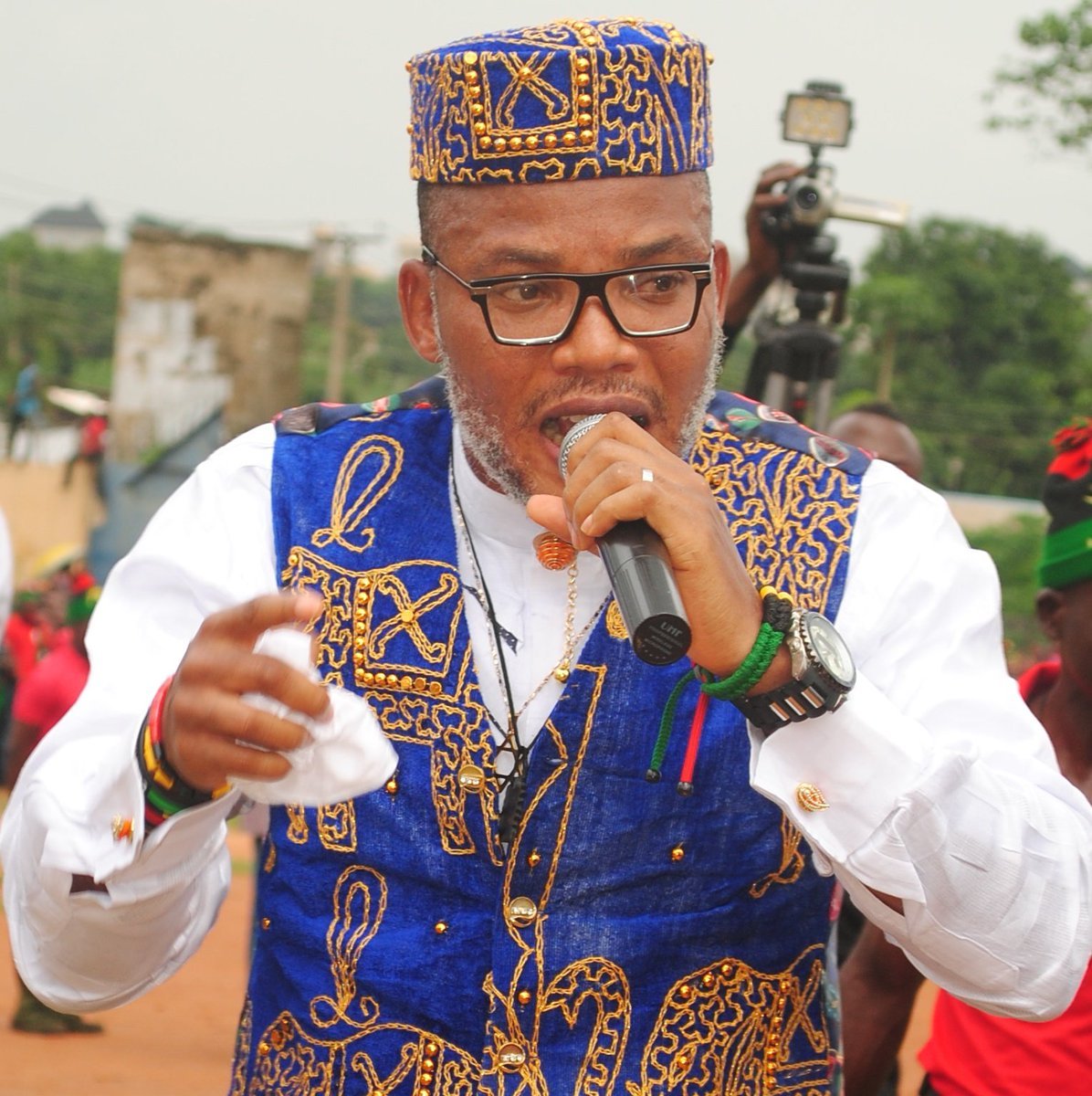 The leader of the Indigenous People of Biafra (IPOB), Nnamdi Kanu, says Supreme Court's declaration of Douye Diri as the governor-elect of Bayelsa State and the sacking of David Lyon, is a means of diverting the attention of Nigerians from the judgment it delivered in Imo State in favour Hope Uzodinma.
Naija News reports that Kanu made this statement during a live broadcast on Radio Biafra on Thursday evening in reaction to Lyon's sacking by the Supreme Court.
This online news platform had reported earlier that the Supreme Court on Thursday nullified the election of Lyon as Bayelsa State governor-elect, and his running mate Biobarakuma Degi-Eremienyo.
Lyon who was to be sworn-in on Friday, February 14, was sacked on Thursday, with the Apex court declaring the candidate of the Peoples Democratic Party (PDP), Douye Diri as the authentic winner of the election.
A five-man panel of the Supreme Court led by Justice Mary Odili ordered Independent National Electoral Commission (INEC) to withdraw the Certificate of Return issued to the All Progressives Congress' candidates as the winners of the November 16, 2019 governorship election in the state.
Justice Odili asked INEC to issue a fresh certificate to the governorship candidate with the highest votes cast and wide geographical spread in the governorship election held on November 16, 2020.
Naija News understands that the Supreme Court sacked Lyon for presenting a running mate with a fake certificate in the November 16, 2019 governorship election in the state.
Reacting to the judgment, the IPOB leader faulted the Supreme Court, stressing that the apex court should have ordered a rerun election in Bayelsa State instead of declaring PDP's candidate as the winner of the election.
Comparing Nigeria and Somalia, Kanu said Somalia will always be better than Nigeria because the Supreme court in Nigeria "thinks" it has the power to decide electoral outcomes instead of the electoral umpire in the country doing its job.
His words: "Why won't Somalia be better than Nigeria, where the Supreme court thinks they have the power to decide electoral outcomes. Instead of ordering a rerun of the election, let the whole world know who won the election, no they won't, they are
in Abuja deciding who wins and who doesn't win, can you imagine such rubbish?
"I am not a fan of APC, God forbid, I can never be, look at Bayelsa, the same thing. What is important to them is Imo State, the heart of Biafra, that heart, that is what they want not any other place.
"Why they did what they did in Bayelsa is to allow Hope Uzodinma to remain in Owerri, they didn't do it because they want to prove justice ofcourse not, so they will say PDP how can you complain, didn't we give you Bayelsa? That's how Nigerians think," Kanu fumed.