AAC Condemns INEC Over Deregistration Of Parties, Recognition Of Nzenwa As Chairman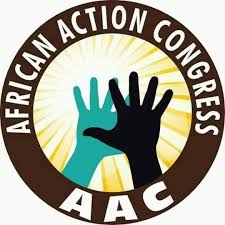 The Independent National Electoral Commission has been condemned by the African Action Congress for recognising Leonard Nzenwa as the chairman of the party.
The party in a statement released by the Ondo State Chairman of AAC, Alex Adeniyi, noted that Omoyele Sowore remains the authentic Chairman of the party.
Adeniyi also condemned the electoral body over the deregistration of seventy-four political parties in the country.
The statement read, "The Africa Action Congress, AAC condemned the deregistration of 74 political parties by INEC and the purported endorsement of same by one Leonard Nzenwa who has been expelled from AAC since July 2019."
"AAC believes that the basis of the deregistration exercise is unjust and that the two political parties that pride themselves as leading have done much to subvert democracy in Nigeria through acts like vote-buying, electoral violence, disenfranchisement, using underage voters, destabilizing potential opposition parties through sponsored agents and agencies like the Judiciary and recently INEC, than many of the deregistered parties."
"The AAC led by Omoyele Sowore, therefore, solidarize with ideological, like-minded and radical parties affected with the exercise."
"We wish you to note that the task of building the nation's democracy to an enviable dream, remains a collective duty. Together we will win."
Recall that INEC had deregistered 74 political parties for not meeting its the requirements of the electoral body.
Source: Naija News