Kaduna State: Headmaster Remanded In Correctional Centre For Alleged Rape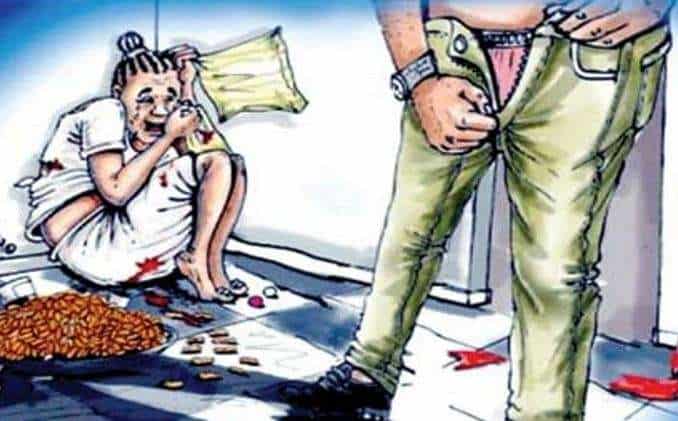 The headmaster at Alhazawa Primary School, Danja, in the Danja Local Government Area of Katsina State, Kabiru Husaini, has been remended in a correctional centre for the alleged rape of pupil in his school.
A report gathered revealed that the 35-year-old had carnal knowledge of the minor several times.
However, the victim's father discovered the illicit act perpetrated by Husaini on January 26, 2020.
Husaini, who resided at Sabon Gari Quarters, Zaria, Kaduna State, allegedly defiled the victim several times, although the victim's father found out on January 26, 2020.
It revealed that the suspect will be remanded in the correctional centre till April 14, 2020, when the case will be mention before Hajiya Fadile Dikko of a Katsina senior magistrate's court.
The police alleged that the headmaster had carnal knowledge of the minor about five times inside one of the classrooms in the school.
The father of the 10-year-old girl, Ibrahim Sani, reported that incident at the Danja Police Station on January 27, 2020.
The police revealed that the father of the victim noted that the minor was walking abnormally on January 26, which made him question her.
The pupil while speaking revealed that Husaini "who is the headmaster at Alhazawa Primary School, deceived and lured her into the said school classroom and about five times had unlawful carnal knowledge of her."
Husaini is facing a charge for the offence of rape in line with Section 254 of the Katsina State Penal Code Law of 2019.
The presiding magistrate directed that he should be remanded.