Fani-Kayode Bombs President Buhari For Releasing Repentant Boko Haram Terrorists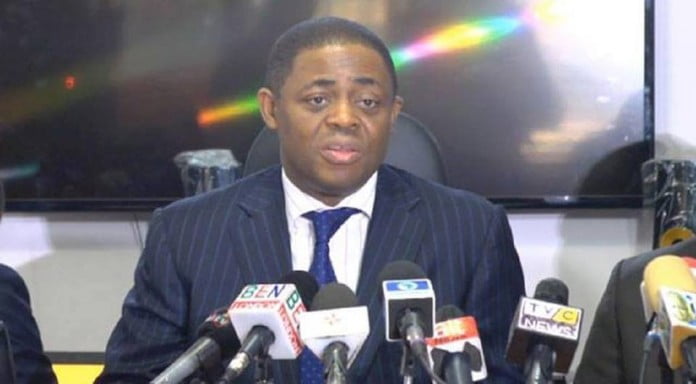 The release of 1400 repentant Boko Haram members by the Muhammadu Buhari-led Federal Government has drawn more condemnation than applause.
A chieftain of the Peoples Democratic Party (PDP) and former Minister of Aviation, Femi Fani-Kayode, has condemned the latest move by the present administration.
Naija News recalls that the Borno State government disclosed that the release of the 1400 repentant and rehabilitated Boko Haram suspects was done under the 'Operation Safe Corridor' programme.
The Borno State Commissioner for Information, Babakura Jato, said the suspects had been released in three tranches since the 'Operation Safe Corridor' programme began.
He however further explained that those released were not actually Boko Haram members or fighters but individuals found in the wrong place at the wrong time.
"There have been a series of releases. They were released in three tranches. The first set was released during Governor Shettima's time while two sets have been released under Prof. Zulum," Jato said.
"The total number of persons released is 1,400. Out of the 1,400, the majority of them are cleared suspects. These were people who were suspected of being members of Boko Haram and it was discovered that they were not.
"The rest are children of Boko Haram or actual Boko Haram members. I cannot give you a breakdown of the figure now for security reasons," Punch quoted him as saying.
Reacting to the release of Boko Haram suspects in a post on his Twitter page, Fani-Kayode said only a wicked and cruel President can take such action at a time the terrorist group is maiming, killing and destroying properties of Nigerians.
Fani-Kayode wrote: "It takes a very mean, callous, wicked and cruel Commander-in-Chief to release 1,400 terrorists who have murdered, butchered, slaughtered, tortured and maimed his soldiers over the last 5 years.
"Buhari is a sadist: his heart is as hard as stone and his soul is as black as night."