Supreme Court Affirms David Lyon As Bayelsa APC Governorship Candidate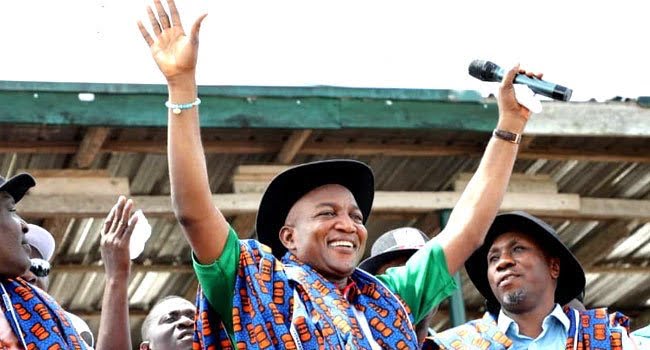 The Supreme Court has dismissed the appeal challenging the candidature of David Lyon of the All Progressives Congress (APC) in the 2019 Bayelsa governorship election.
A five-man panel of the apex court on Tuesday dismissed the appeal filed by Heineken Lokpobiri challenging the emergence of Lyon as the APC governorship candidate in Bayelsa State for lack of merit.
The supreme court panel of justices ruled that Lokpobiri filed his challenge out of time.
Naija News recalls Lokpobiri had filed a case against the Bayelsa state chapter of the APC and Lyon, in which he insisted that he won the party's governorship primary election which was held on September 4, 2019.
Earlier, a federal high court in Yenagoa had on November 14, ruled in favour of Lokpobiri nullifying the election that produced Lyon as the governorship candidate of the party.
The APC, however, obtained an interim court order which allowed a stay of order on the judgment by the court which barred the party from participating in the November 16 governorship election.
The appeal court sitting in Rivers State, however, upturned the high court judgement as Justice Isaiah Olufemi held that Lokpobiri failed to comply with the statutory 14-day period, saying he ought to have filed the case not later than September 17, 2019.
This made Lokpobiri approach the Supreme Court for redress.
Reading the Supreme Court judgment, Inyang Okoro said: "In conclusion, it is my well considered review that the appellant filed his case at the federal high court outside the 14 days allowed by section 285 (9) of the constitution."
"His cause of action arose on 4th September 2019 and not 7 September as he contended. Thus, the sole issue in this appeal is resolved against the appellant. Accordingly, the appeal lacks merit and is accordingly dismissed."
It will be recalled that Lyon eventually contested and won the 2019 Bayelsa State governorship election with 352,552 votes.
Source: Naija News