Boko Haram Attacks Tungushe Village In Borno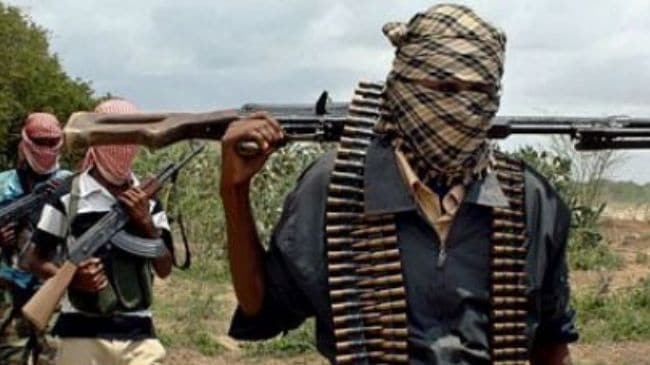 Boko Haram insurgents have reportedly attacked Tungoshe community, about 20km from Maiduguri, the Borno State capital.
Villagers who called their relatives in Maiduguri said they were currently hiding in the bushes, Daily Post reports.
Some of them are also fleed from Tungushe village to Maiduguri on foot.
Naija News recalls that an earlier attack by Boko Haram terrorists on Borno State had resulted in the death of at least 30 persons while no less than 18 vehicles were also completely burnt.
The insurgents had launched the attack against travelling passengers in Auno, a town 20 kilometres from Maiduguri, Borno state capital.
The passengers were en route to Maiduguri before they were attacked by suspected Boko Haram terrorists around 10 pm on Sunday.
According to residents of the area, the passengers had stopped over at Auno as a result of the blockade of the road into the state capital by the military operatives after they missed the curfew.
Many persons, including women and children, were also reportedly kidnapped during the attack.