No Going Back On 12-Years-Jail Time For You – Supreme Court Tells Ex-Taraba Governor, Nyame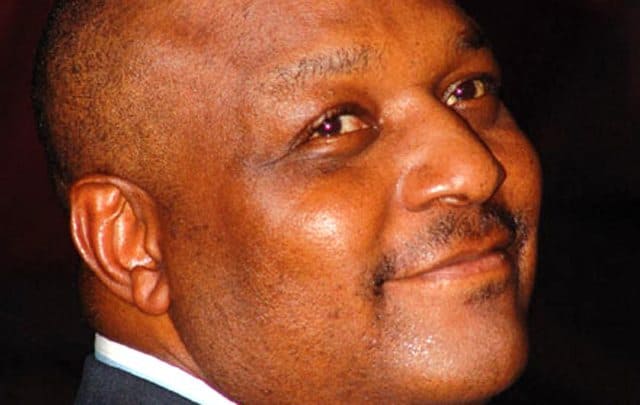 The Supreme Court of Nigeria on Friday 7th February 2020, upheld the Abuja Court of Appeal ruling which sentenced former Taraba State Governor, Jolly Nyame to 12-year imprisonment.
The five-man panel of the apex court however set aside the portion of the judgment which imposed millions of naira in fines on the ex-Governor.
Giving a reason for its decision on the fine, Justice Amina Augie, who read the lead judgment, said the Court of Appeal imposed fine without any prompting by either of the parties to the case.
Naija News recalls the Court of Appeal, in a November 16, 2018 judgment reduced the 14-year imprisonment imposed by the High Court of the Federal Capital Territory, Gudu, Abuja on a former Governor Nyame to 12 years.
But the Justice Abdul Aboki-led three-man panel of the Court of Appeal, in addition to the 12-year sentence, also imposed a fine of total sum of N525m on the convict, a fine that the lower court had omitted while dispensing the earlier sentence.
Nyame was initially dragged to court by the Economic and Financial Crimes Commission (EFCC) over accusations of fraudulent conduct while in office as governor.
He was accused of misappropriating about N1.6bn of the state's funds while in office.
Nyame had been charged by EFCC with 41 counts of criminal breach of trust, criminal misappropriation, taking gratification and obtaining valuable thing without consideration.
Justice Adebukola Banjoko, in a judgement in May 2018 which lasted for up to four hours, found the former Governor of Taraba State, Jolly Nyame, guilty of 27 of the 41 counts preferred against him.