I Was Forced To Accuse Buhari Of Corruption – Al-Mustapha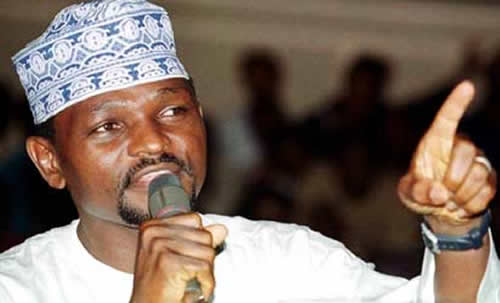 The former National Security Adviser to late ex-Head of State, Gen. Sani Abacha, Hamza Al-Mustapha, has revealed that he was forced to implicate President Muhammadu Buhari in a corruption case.
Al-Mustapha further stated that he was forced to implicate the Petroleum Trust Fund which was headed by President Buhari at the time.
The former Abacha aide while speaking on Voice of Nigeria claimed that the stories that the former Head of State looted public funds are lies.
He stressed that those who took over power after Abacha died were the thieves. Al-Mustapha revealed that when Abacha took over power in Nigeria, there was about $200 billion in Nigeria's foreign reserve.
Al-Mustapha noted that the allegations were levelled against the former head of state because he stepped on big toes while he was alive.
He said: "But before Abacha died, our foreign reserve rose to over $900 billion."
"I was forced to implicate the leadership of the defunct PTF under President Buhari then, during the military era."
"If there will be a genuine fight against corruption in Nigeria, many people will be arrested."