CBN Expects $12 billion Income In Export Trade By 2024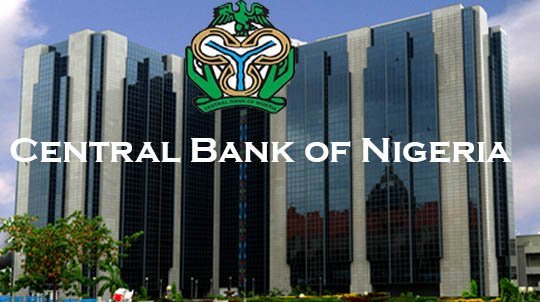 The Central Bank of Nigeria (CBN) has set a target to boost Nigeria's export trade to about $12 billion by the year 2024.
This was disclosed by the Principal Manager, Trade and Exchange Department, CBN, Mr. Richard Maikai, who noted that the apex bank will through a set of policies diversify the nation's economy from the oil sector to the non-oil sector.
Speaking at the GTR Trade Conference in Lagos on Tuesday, he noted that to boost investors' confidence, the apex bank had ensured a level of stability in the exchange rate in the past 36 months.
"Any investor would want to know that when they invest their funds, they could be able to recoup the funds back. Though our reserve is marginally increasing, the CBN is ready to defend the Naira, so investors can have access and no restrictions to withdrawals," Mr Maikai said.
He added that the country was also working at ensuring that whatever product it was pushing, they were tested and approved for quality, noting that about 30 containers of cassava were recently rejected in China.
To remedy this, Mr Maikai revealed that the CBN was working with the Nigeria National Accreditation System (NiNAS), the regulatory body that oversees all the laboratories, to ensure that all laboratories have the ISO17025 certification without which they would not be accredited.
He assured that once the CBN can upgrade and make sure that every testing laboratory was ISO17025 certified, the county's export and trade sector won't record loss again and would be on track to achieving its target of $12 billion by 2024.
Making his remarks, the Head of Financial Institution Coverage and Trade Finance, Rand Merchant Bank (RMB) Nigeria, Mr Sheyi Soetan, said the manufacturing among other sectors should be the key driver of the nation's economy.
"Funds have to be invested in the real sector, and the fortunate thing is that the CBN has identified the real sector, and manufacturing as key investment areas."They are trying to move away from oil and focus more on manufacturing and the real sector. You can see this from the amount of money that is being pumped into the manufacturing sector through various intervention funds and the new rules that say banks must lend to the real sector."
Speaking on borrowing, he said borrowing is not a bad thing as other countries also borrow, but noted that all borrowing should go into infrastructure, which would, in turn, generate revenue for the government. "The mistake would be to borrow to fund recurrent expenses. That is the precipice for failure," he added.
Download NAIJA NEWS app: