Minister Of Works, Fashola Backs Sanwo-Olu On Lagos Okada Ban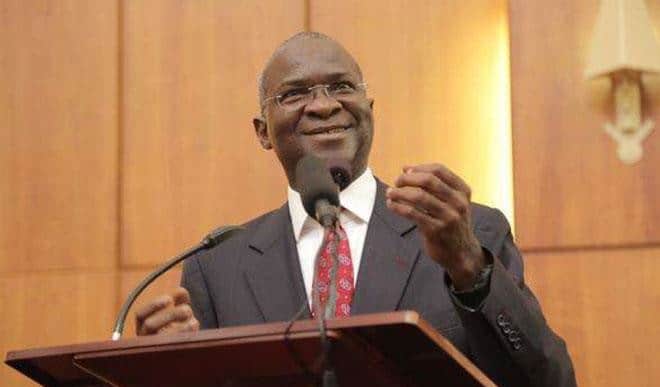 The Former Governor of Lagos State and now Minister of Works and Housing Babatunde Fashola has expressed his support on the ban of Okada by the Lagos State Government at a public lecture organised by the United Action for Change (UAC) in Lagos on Thursday.
Governor of the State, Babajide Sanwo-Olu had banned the operation of commercial motorcycles and tricycles in certain areas of the state.
Fashola who was a two-time Governor of the State had also banned the use of Okada during his administration.
He said that "we should care about the security and should support the Governor on Okada ban. As a centre of excellence, Okada cannot be part of the plan."
He said that the attorney-general of each state and legislators should act because, in those days, we used to have a licence for bicycles.
Source: Naija News